No ifs, ands or buts.
It's time to get your colonoscopy.
Colorectal cancer is the third most common cancer in the United States and the second-leading cause of cancer death.1 But it's treatable and survivable when detected early.
If you're over 50 and you haven't had a colonoscopy or it's been more than 10 years since your last screening, call CAMC Teays Valley General Surgery to schedule your colonoscopy at Teays Valley Hospital.
WHAT KIND OF COLONOSCOPY DO I NEED?
Colonoscopies are either preventative (screening) or diagnostic. They help doctors find and remove abnormal growths in the colon or rectum before they have the chance to turn into cancer.1
A screening colonoscopy is used to look for the early stages of colon cancer when you aren't having symptoms.
A diagnostic colonoscopy is needed if you are experiencing any colorectal abnormalities, such as a change in bowel habits, blood in the stool, abdominal pain, rectal bleeding or sudden weight loss.
DO I NEED A PHYSICIAN'S REFERRAL?
NO: If you aren't having any symptoms, call (304) 388-6699 to schedule your screening colonoscopy at Teays Valley Hospital.
YES: If you are having any symptoms, you will need a physician's referral for a diagnostic colonoscopy. And if you need a primary care provider, we can help you find one.
OUR TEAM WILL TAKE CARE OF YOU EVERY STEP OF THE WAY.
Have questions about how to prep? We're here to help. If you need additional services after your screening, we'll coordinate your care. Our team will guide you through prevention, diagnosis and every step of treatment.
1American Cancer Society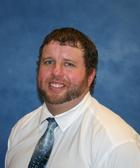 Telemedicine Appointments Available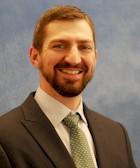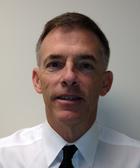 Telemedicine Appointments Available
This offer is only for those who are interested in scheduling their screening colonoscopy at CAMC Teays Valley Hospital with doctors from CAMC Teays Valley General Surgery. If you would like to schedule a colonoscopy at any of our other hospitals and/or with different providers, please talk your primary care provider or specialist.