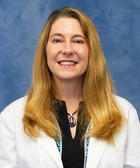 Telemedicine Appointments Available
Specialties
Gastroenterology - Subspecialty
Services
About Me
Dr. Cox is a native West Virginian from Parkersburg, WV. She attended Williamstown High School before a sense of adventure and love of the outdoors drew her to Vermont where she attended Norwich University, a small military college in Vermont. She graduated and joined the US Air Force as 2nd lieutenant but deferred active duty to attend medical school at West Virginia University. Upon completion of medical school she completed a surgical internship in Youngstown, OH, before returning to West Virginia for an Internal Medicine Residency at CAMC. This was followed by a gastroenterology fellowship at the University of Virginia. She then served in the Air Force where she became the Chief of Gastroenterology at Wright-Patterson AFB and an Associate Professor at Wright-State University.
Dr. Cox returned to Charleston in 2009 where she was in private practice. In 2020, she joined the faculty of WVU School of Medicine Charleston Campus and the CAMC Institute for Academic Medicine. In addition to continuing the care of patients, she teaches the gastroenterology specialty to a new generation of future physicians. She also currently practices at CAMC Gastroenterology.
Dr. Cox and her husband of more than 20 years have three sons and are active in the Boy Scouts of America. She loves running and has completed the Air Force marathon and the Marine Corps marathon as well as numerous other road and trail events. When not outdoors, she loves science fiction, fantasy and super heroes.