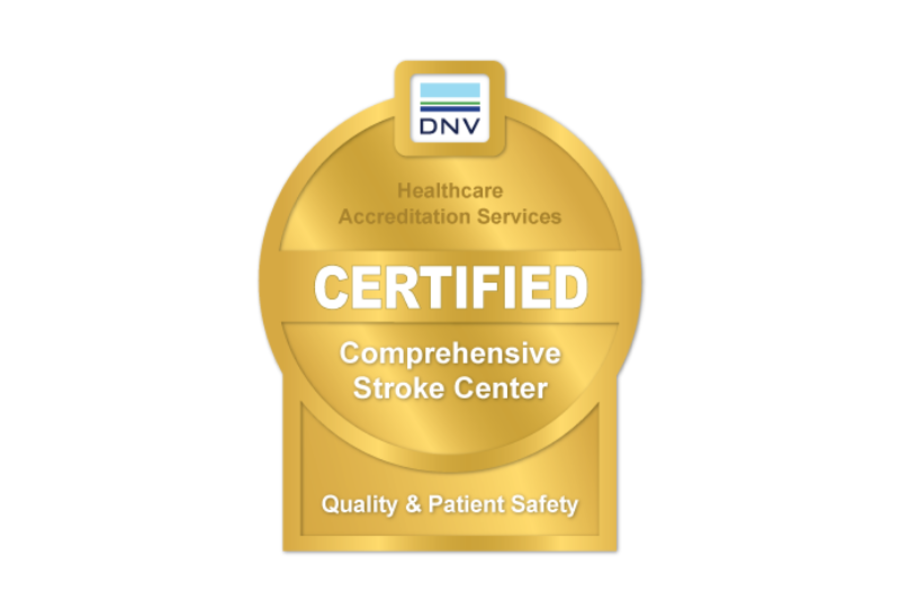 CAMC has been designated a Comprehensive Stroke Center from DNV, which is the highest certification awarded to hospitals that treat the most complex stroke cases.
"With stroke, you must have the best medical team and resources, and the ability to act quickly with extreme efficiency because time is critical," said Melissa Poulos, MD, medical director of the CAMC Stroke Center. "This certification demonstrates the great effort we have put into ensuring that we have the expertise and technology to handle the most challenging stroke cases, as well as validating that our stroke care is among the best in the country."
Comprehensive Stroke Centers must offer 24/7 intensive medical and surgical care, which includes vascular, neurointerventional and neurosurgery capabilities, as well as advanced neuroradiology services, nurses who have specialized training in stroke, and emergency medicine expertise. Comprehensive Centers also provide critical outreach, including training first responders to recognize the signs of stroke and educating the community about stroke.
"Because stroke, or 'brain attack', affects blood flow to the brain, getting the best treatment in the shortest amount of time is critical to preventing long-term disability and returning to a normal life," said Kelly Cottrell, RN, BSN, NE-BC, stroke program manager.
The DNV designation is based on standards set forth by the Brain Attack Coalition and the American Stroke Association; affirms that CAMC addresses the full spectrum of stroke care – diagnosis, treatment, rehabilitation and education; and establishes clear metrics to evaluate outcomes.
In 2020, CAMC treated 748 stroke patients. The Stroke Center is located at General Hospital.
"We're proud of this designation because it represents the highest level of stroke care that you'll find anywhere in the country," said Dave Ramsey, CAMC President and CEO. "It also establishes CAMC as a leader for the care of stroke patients in our region and beyond."
According to the National Stroke Association, stroke is the No. 5 cause of death, killing more than 137,000 people each year, and is a leading cause of serious, long-term adult disability.
"Achieving this certification shows commitment to excellence and demonstrates that the hospital is performing at the highest level," said Patrick Horine, President of DNV Healthcare USA Inc.
For more information about the CAMC Stroke Center, visit camc.org/Stroke.
Stroke Warning Signs
Stroke is the fifth-leading cause of death in the United States, killing someone every four minutes. Act FAST and call 911 immediately at any sign of stroke:
F = Face drooping: Ask the person to smile. Does one side of the face droop?
A = Arm weakness: Ask the person to raise both arms. Does one arm drift downward?
S = Speech difficulty: Ask the person to repeat a simple phrase. Is their speech slurred or strange?
T = Time to call 911: If you observe any of these signs, call 911 immediately.
NOTE THE TIME WHEN ANY SYMPTOMS FIRST APPEAR. If given within three hours of the first symptom, there is an FDA-approved clot-buster medication that may reduce long-term disability for the most common type of stroke. There also are other types of treatment available that might help reduce the effects of stroke.
Source: National Stroke Association
Stroke Symptoms Include:
SUDDEN numbness or weakness of face, arm or leg – especially on one side of the body.
SUDDEN confusion, trouble speaking or understanding.
SUDDEN trouble seeing in one or both eyes.
SUDDEN trouble walking, dizziness, loss of balance or coordination.
SUDDEN severe headache with no known cause.
Call 911 immediately if you experience any of these symptoms or notice them in someone else.
Source: National Stroke Association