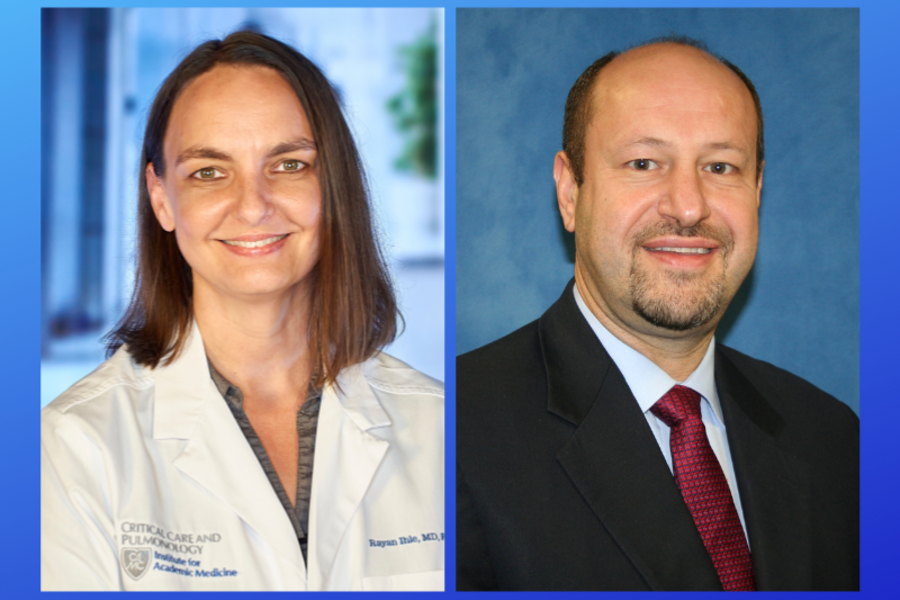 Rayan Ihle, MD, FACP, has been named the CAMC pulmonary critical care division chief. In this new role, Ihle will advance the strategic plan for the institution including recruitment, clinical operations and academic endeavors.
Ihle also is an associate professor of medicine and program director for the Pulmonary Critical Care Fellowship at CAMC. In addition to teaching medical students, residents and fellows, Ihle has been active in research serving on the Institution's IRB, a peer reviewer for four journals and has grant support for her research endeavors.
Clinically, Ihle is the medical director of the Lung Cancer Screening Program and ECMO services, supports the Clinical Integration Council as a subject matter expert, and serves on numerous hospital committees in pulmonary and critical care. She also serves the state on the WV Board of Respiratory Care, founded the state chapter of the Thoracic Society, and contributed to the WVDHHR development in COVID therapeutics protocols and allocation.
"Dr. Ihle has brought passion and leadership to vital pulmonary/critical care needs across the region that has had a massive impact on the excellent care CAMC provides," said James Campbell, MD, FACP, chair of medicine at CAMC Institute for Academic Medicine. "Additionally, she created and oversees our pulmonary/critical care fellowship, which is bringing immensely talented young physicians to West Virginia."
Elie Gharib, MD, FACC, has been named the division chief and medical director of cardiovascular services.
Gharib will help in the advancement, development and growth of the overall CAMC cardiovascular service line in the acute care setting as well as the cardiovascular specialty care clinics, including cardiology, electrophysiology, heart failure, imaging and cardiovascular surgery.
Gharib is an interventional cardiologist and clinical assistant professor of medicine who has been in the community for 15 years. Bringing experience from academic medicine as well as private practice, he has been a guiding force in the development of cardiovascular services at CAMC. Gharib has been active in many cardiovascular research trials. He also served as chief of staff, section chief, core faculty for the cardiovascular fellowship and program director of interventional cardiology fellowship at CAMC, former President of the WV Chapter of American College of Cardiology, as well as participating in many other hospital committees.
"Dr. Gharib's leadership will be instrumental in fulfilling CAMC's vision to continue our legacy of providing excellent care with the most modern evidence-based medicine in our region," Campbell said.