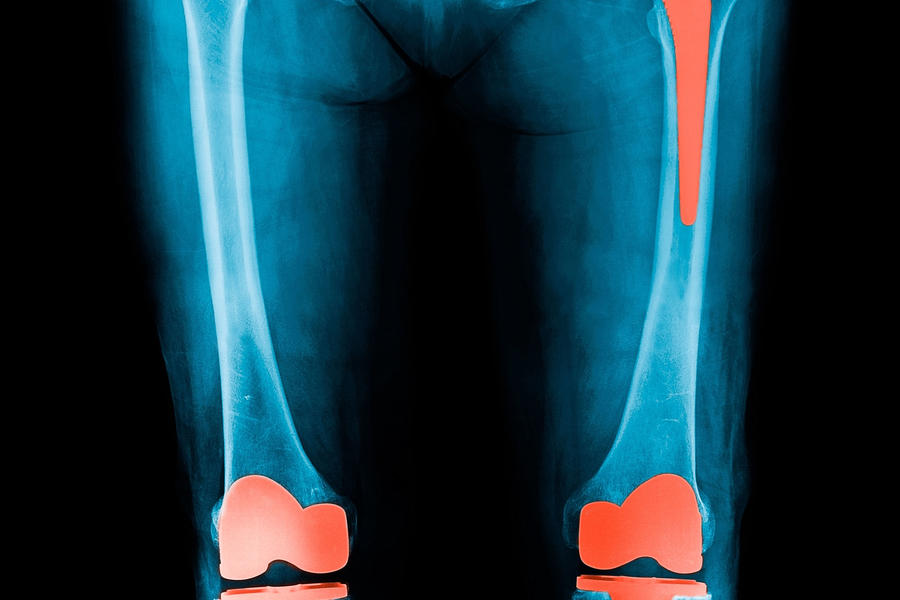 Highmark Blue Cross Blue Shield West Virginia has selected CAMC as a Blue Distinction Center® for Knee and Hip Replacement, part of the Blue Distinction Specialty Care program.
Blue Distinction Centers are nationally designated health care facilities that show a commitment to delivering high-quality patient safety and better health outcomes, based on objective measures that were developed with input from the medical community and leading accreditation and quality organizations.
"We are proud to be recognized for meeting the strict criteria for knee and hip replacements set by the Blue Distinction Specialty Care program," said Glenn Crotty, MD, CAMC CEO. "Thanks to the excellent orthopedic expertise and care of our joint replacement team of physicians, nurses, therapists and many others, our patients receive the highest quality care and can get back to doing the activities they enjoy most."
Facilities designated as Blue Distinction Centers demonstrate expertise in total knee and total hip replacement surgeries, resulting in fewer patient complications and readmissions.
"The Blue Distinction program gives Highmark Blue Cross Blue Shield West Virginia members the ability to choose their providers based upon reliable quality and safety information. It also provides a pathway for exceptional providers to demonstrate their value, and delivers the kind of transparency necessary for members to make informed value-driven health care decisions," said Dr. Charles DeShazer, Senior Vice President and Chief Medical Officer, Highmark Health Plan.
Knee and hip replacement procedures are some of the most commonly performed elective surgical procedures in the U.S. According to the American Academy of Orthopedic Surgeons, nearly 2 million hip and knee arthroplasty procedures were performed in the U.S. between 2012 and 2019.
For more information about the Blue Distinction program and a listing of designated facilities, visit bcbs.com/bluedistinction. For more information about orthopedics at CAMC, visit camc.org/Orthopedics.

Learn More