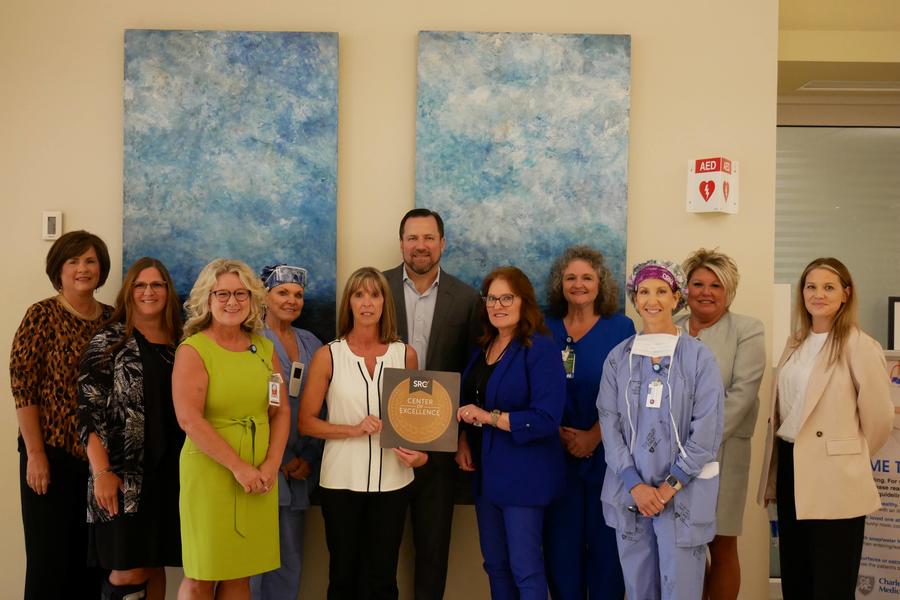 CAMC recently achieved reaccreditation as a Center of Excellence in Robotic Surgery by Surgical Review Corporation (SRC). This accreditation distinguishes CAMC from many other surgical facilities by providing the highest quality of care to patients as determined by an independent, external process of evaluation.
"Pursuing an SRC accreditation is an intensive process," said Gary M. Pratt, CEO, Surgical Review Corporation. "Many hours of hard work were devoted to this accomplishment, and it required a collaborative effort from clinical team members, administration and leadership. SRC is proud to recognize your accredited providers and the team that supports them."
This achievement means that CAMC has met nationally and internationally recognized standards. Not all hospitals and surgeons seek accreditation; not all that undergo the rigorous requirements and inspection process are granted accreditation.
"Using a robot during a procedure has benefits for the patient and surgeon," said Samuel Deem, DO, MBA, Director of Robotic Surgery. "We continue to expand our program now performing urology, gynecology, general surgery, cardiac and thoracic procedures. We have a team of outstanding medical professionals dedicated to advancing our capabilities and improving patient outcomes."
CAMC launched the first multispecialty robotic surgery program in West Virginia in 2007 and now has five robots assisting surgeons: three robots at CAMC Memorial Hospital, one at CAMC Plateau Medical Center and one at CAMC Women and Children's Hospital.
Since 2007, surgical specialists practicing at CAMC have used robots for more than 8,500 procedures and are currently performing more than 700 procedures each year.
CAMC offers multiple procedures with each specialty including several oncologic procedures such as colon resection, esophageal cancer, lung cancers and mediastinal masses, prostate, bladder, and kidney cancers, as well as hysterectomy, oopherectomy and lymph node removal for gynecological cancers.
In 2012, CAMC added a robot model that included a teaching console. This dual console allows the attending surgeon to maintain control of the procedure while directing and training resident physicians.
CAMC celebrated another robotic milestone when surgeons began using the da Vinci robot at CAMC Women and Children's Hospital in October 2019. More than 400 robotic procedures are performed annually at this facility.