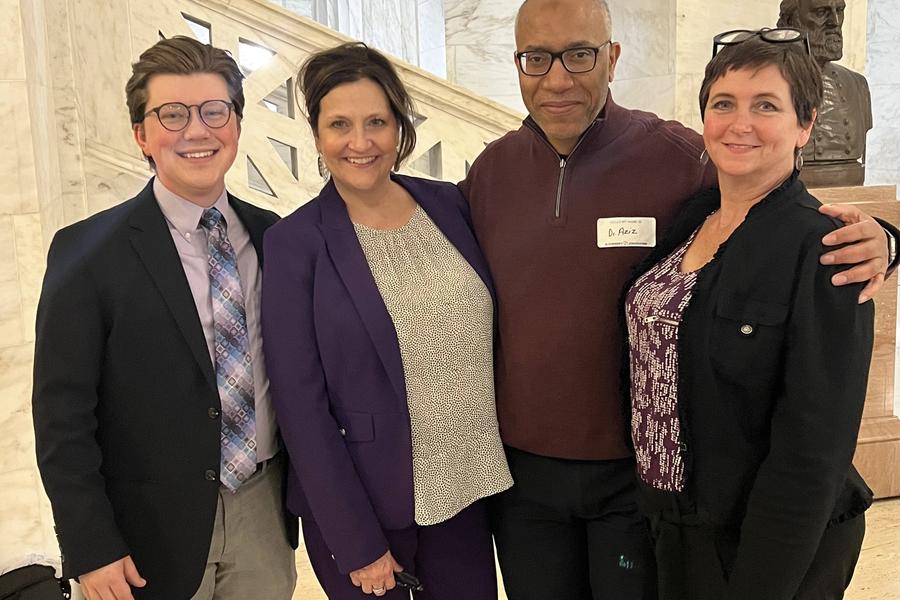 Dr. Adel Aziz, CAMC Neurology, and Jeff Whittaker, ambulatory services director of CAMC Neurology, participated in Alzheimer's Awareness Day at the West Virginia Capitol Feb. 16. Aziz and Whittaker supported the passage of Senate Bill 526, which calls for early detection and diagnosis of Alzheimer's and other dementias to be included in existing public health programs and services. The bill now goes to the House of Delegates for consideration.
"This bill is a great first step toward improving care for Alzheimer's patients in our state," said Aziz, the only cognitive and behavioral neurologist in West Virginia. "We must keep working for those struggling with this disease and their families."
Aziz and Whittaker also will be meeting with Delegate Summers, Chair of the House Health Committee, and Delegate Capito, Chair of the House Judiciary Committee, to continue their advocacy efforts for Alzheimer's patients in West Virginia.
About 40,000 West Virginian's live with some degree of Alzheimer's dementia, according to the WV Chapter of the Alzheimer's Association.