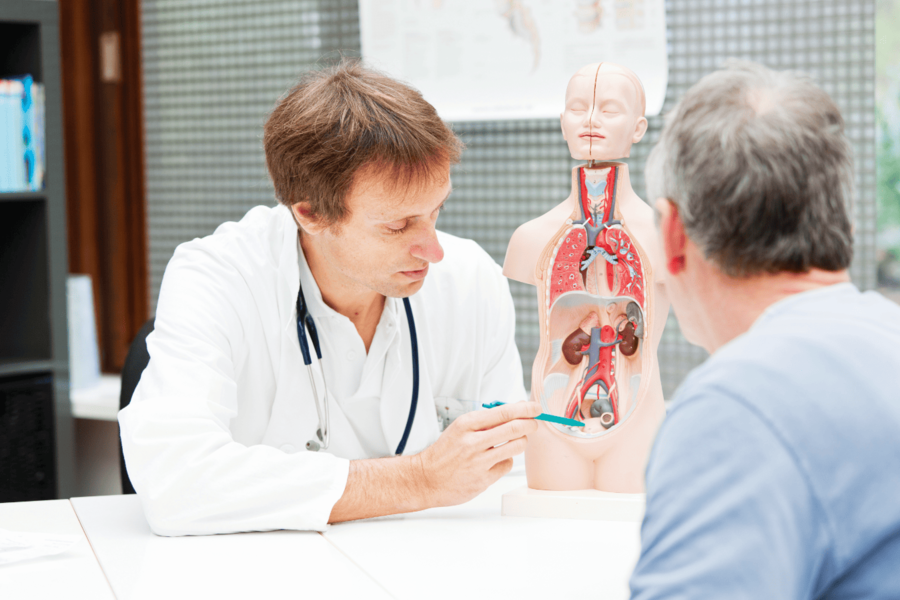 Prostate cancer is one of the most common types of cancer affecting men.
Many prostate cancers grow slowly and stay in the prostate gland. However, other types can spread to other parts of the body.
The US Food and Drug Administration (FDA) recently approved a new treatment for adult patients with a certain type of advanced cancer called prostate-specific membrane antigen–positive metastatic castration-resistant prostate cancer (PSMA-positive mCRPC) that has spread to other parts of the body.
"We're excited to offer a new treatment like this," said Steven Mandish, MD, radiation oncologist practicing at CAMC. "It is cutting-edge technology. It's very different from other ways we deliver radiation and different from classic cancer treatments. This gives us another tool to treat patients who may not have had many treatment options previously."
This is the first FDA-approved targeted radioligand therapy for eligible patients. In radioligand therapy, two molecules are attached to each other, one that seeks out molecules associated with prostate cancer and the other delivers focused radiation to the tumor.
"This medicine seeks out prostate cancer cells allowing us to deliver focused radiation just to areas of the body that have prostate cancer in them, with high doses of radiation to that area sparing nearby normal tissues," Mandish explained. "This is different than a lot of radiations. As a radiation oncologist, most of the time we're giving radiation from the outside in. This treatment is an injectable given through the vein once every six weeks for up to six treatments."
Mandish said clinical trials showed that men whose prostate cancer had spread outside of the prostate, and who had progressed on certain other traditional treatments, can live longer after receiving this treatment than men who haven't received that treatment.
"This new treatment is offered at major cancer centers across the country," Mandish said. "We're honored to be able to offer this type of cutting-edge technology here in our community."