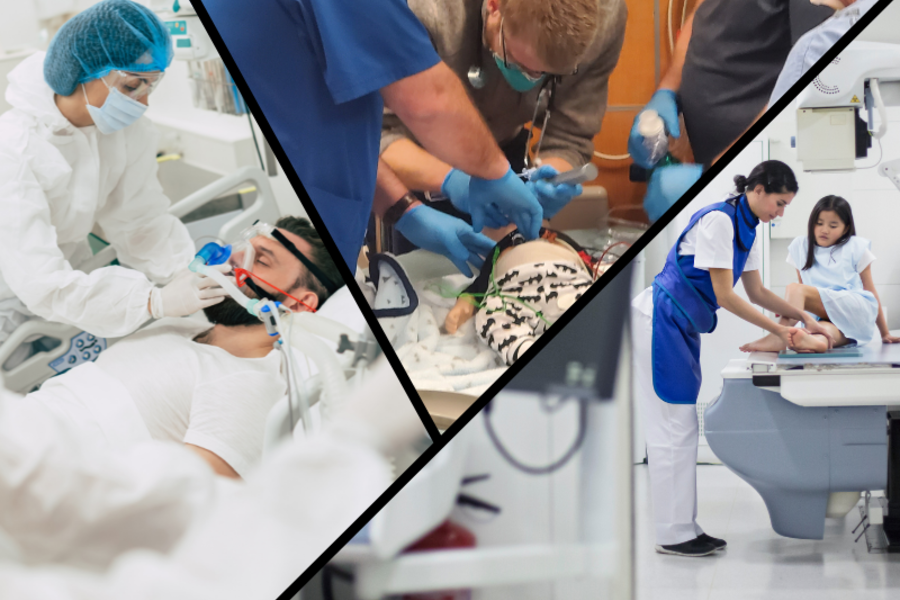 Senators Shelley Moore Capito and Joe Manchin partnered with CAMC to ensure that our community has access to the most advanced technology in health care. We are grateful to our senators, along with other leaders, who supported earmarking Congressionally Directed Funds for the following projects at CAMC to further our mission of providing the best health care to every patient, every day:
$6 million to construct a state-of-the-art Simulation Center
CAMC is expanding its role as an Academic Medical Center and its commitment to providing the most advanced training, education and research through the creation of a high-tech Simulation Center. This Simulation Center, which will fully replace the existing training facility, will be located in CAMC's new Center for Learning and Research currently under construction across from CAMC Memorial Hospital. The Center will feature the latest medical simulation technology to train the next generation of physicians, nurses and other caregivers who will care for our community.
$5 million for equipment to expand ICU services
As the leading medical center for central and southern West Virginia, residents rely on CAMC's trauma services, critical care services and specialized acute care. This funding will allow CAMC to expand its critical care resources by equipping a new 48-bed intensive care unit at Memorial Hospital with the latest medical equipment for patient comfort and advanced care.
$5 million to upgrade CAMC's medical imaging technology
Technology is constantly advancing in health care, and this upgrade will enhance CAMC's ability to securely store and digitally transmit electronic images, such as X-rays, MRIs, ultrasounds and CT scans, seamlessly connecting all imaging modalities and allowing secure access to doctors and hospitals across the state and nation.