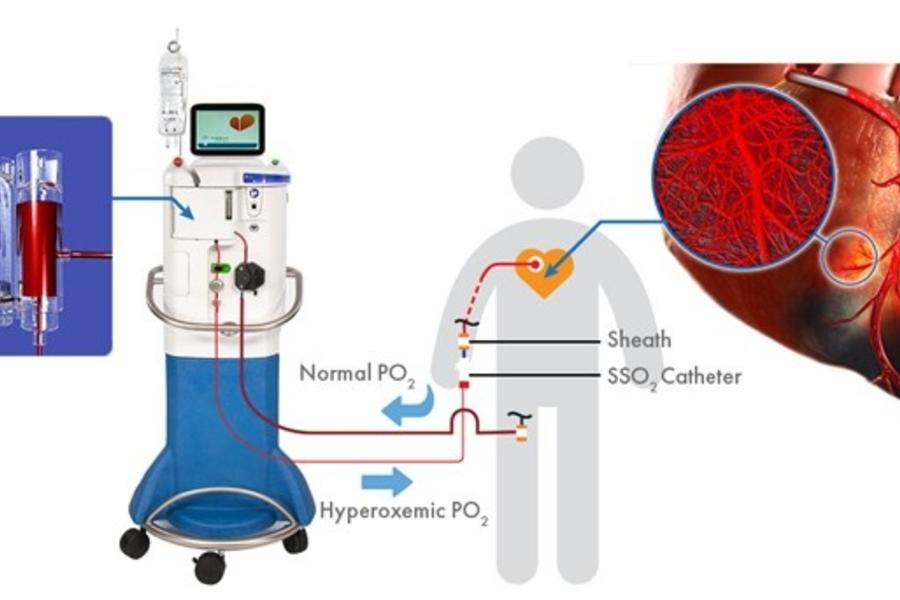 Cardiologists practicing at Charleston Area Medical Center are using a new therapy called super saturated oxygen (SSO2) therapy for the treatment of the most dangerous types of heart attack, more commonly known as the "widowmaker," due to its high mortality rate.
SSO2 therapy has been shown in multiple randomized prospective clinical trials to consistently and safely reduce damage and scarring in widowmaker heart attack patients.
"There are thousands of patients annually who can benefit from SSO2 therapy, and we're proud to be one of the first in the state to offer it," said Elie Gharib, MD, specializing in interventional cardiology. "We're always striving to provide our community with the most advanced care possible, and with this FDA-approved therapy, it enables our interventional cardiologists to further reduce the amount of dead cardiac tissue, prevent heart failure and ultimately, save lives."
According to the American Heart Association, more than 800,000 people in the United States have heart attacks annually. That's about one heart attack every 40 seconds.
A heart attack is typically caused when the flow of blood and oxygen to the heart is blocked or reduced.
The standard of care immediately following a heart attack typically includes angioplasty or stenting, which opens or widens blocked vessels supplying blood to the heart.
Once blood flow is restored, SSO2 therapy is administered delivering localized superoxygenated blood to improve microvascular blood flow and reduce damage to the heart muscle. This treatment, which takes 60 minutes, is performed in the cath lab and is similar to dialysis.
Reducing heart damage can reduce complications and even mortality.
Heart Attack Symptoms
CHEST DISCOMFORT
Most heart attacks involve discomfort in the center of the chest that lasts more than a few minutes, or that goes away and comes back. It can feel like uncomfortable pressure, squeezing, fullness or pain.
DISCOMFORT IN OTHER AREAS OF THE UPPER BODY
Symptoms can include pain or discomfort in one or both arms, the back, neck, jaw or stomach.
SHORTNESS OF BREATH with or without chest discomfort.
OTHER SIGNS may include breaking out in a cold sweat, nausea or lightheadedness.