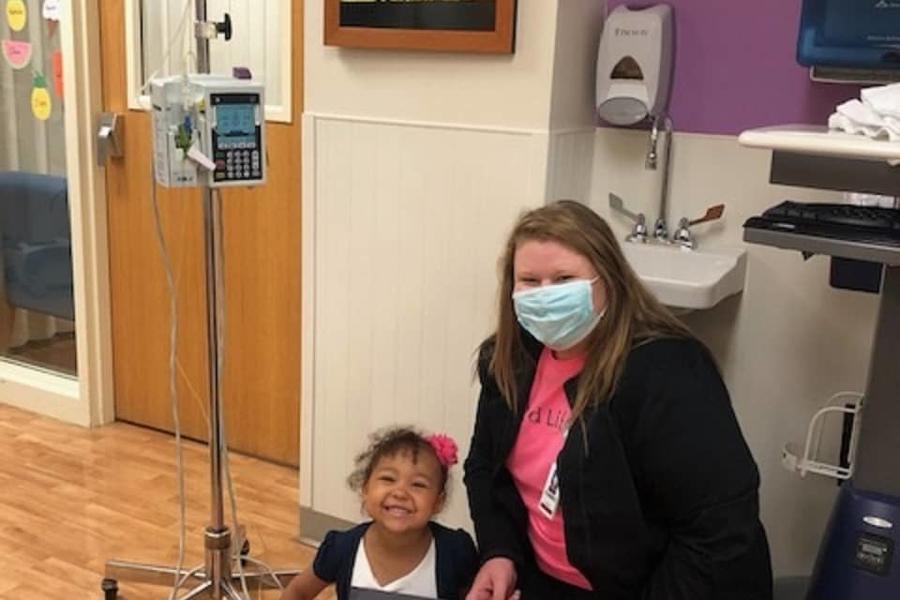 Being in a hospital can be overwhelming and often scary for most children. A hospitalization could mean painful procedures, unfamiliar surroundings, and numerous people in and out of the child's room with many children feeling confused and powerless.
The child life therapy program at CAMC was created to help make the experience less intimidating and more relaxing for children and their families.
Summer Ray, child life specialist, recently joined the pediatrics team at CAMC Women and Children's Hospital.
"The primary mission of a child life specialist is to help normalize the hospital environment and promote positive coping through a patient's treatment journey," Ray said. "Child life also helps provide patients with developmentally appropriate education on a diagnosis and help prepare and support patients through procedures."
Child life creates a sense of fun within the hospital as it helps children cope with the unknown, find comfort during their stay and aids children in opening up about their experience in a safe and fun manner.
Ray who is from Saint Albans, earned a degree in child development and family studies/education with a minor in communications from West Virginia University.
"Child life has always been a passion for me and I am lucky to be given this opportunity close to home," Ray said. "I love child life because it creates an opportunity to work with children to be creative, resilient, and develop tools to help them through difficult and challenging situations."