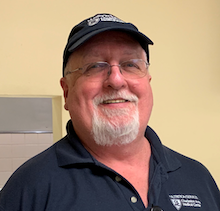 Congratulations to John Cooper, nutrition services, the first quarter 2020 Employee of Excellence.
Cooper has a very warm approach. He interacts with customers to make sure they get the best omelet and even helps carry food and other items to the cashier. He often checks on their meals while customers are eating.
It may not seem to be a lot to most people but simple kindness and humanity go a long way.