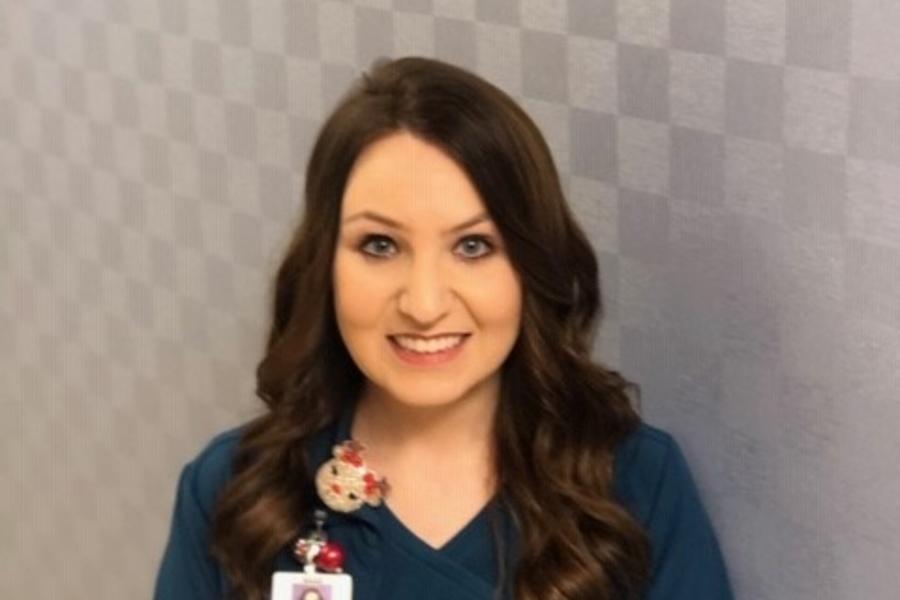 Amber Dorsey is a sonographer in the perinatal diagnostic center at CAMC Women and Children's Hospital.
While performing an OB ultrasound and making small talk, a patient mentioned that she was in a relationship that wasn't good. They continued getting to know each other, and the patient really connected with Dorsey.
While the patient was waiting for her ride, she pulled Dorsey aside and told her that she was not going to go home due to physical abuse.
She wasn't sure where to go.
Dorsey introduced the patient to a nurse who could counsel her on different options and available help.
As the patient was leaving, she asked Dorsey to walk her outside to wait on her transportation.
On the way to the main entrance, Dorsey asked the patient if she was hungry. They went to the cafeteria where Dorsey bought the patient lunch and made sure she contacted the transportation service she was using and that the patient didn't need anything else.
The person who nominated Dorsey said this is just one example of the excellent patient care that she provides day in and day out.