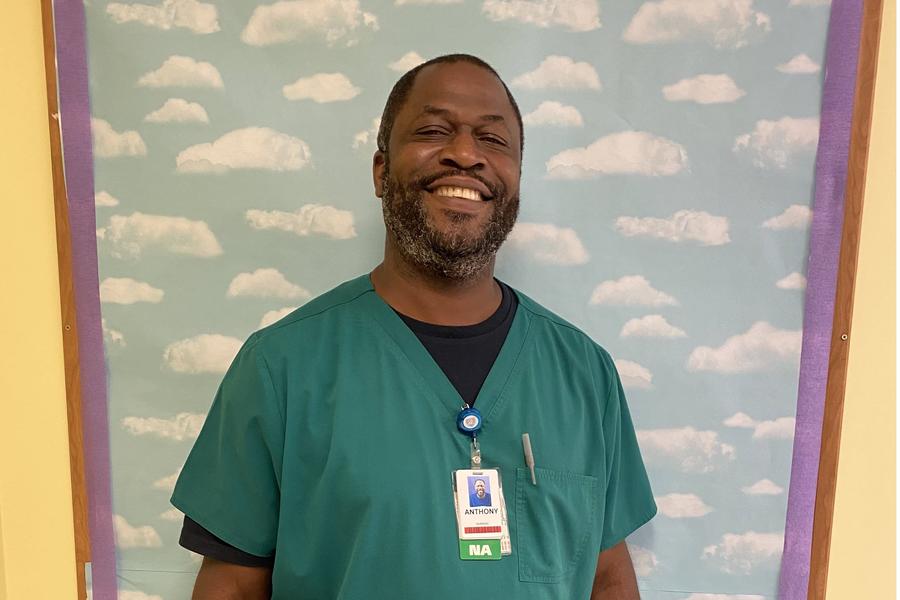 Anthony King is a nursing assistant with the clinical resource department who works as a patient safety attendant.
King was nominated for his care of a patient who was a veteran with psychiatric issues. The patient presented to the emergency room after harming himself. In the process of scheduling the patient to see specialty care, he became highly emotional with outbursts of anger. King met the patient at his level, sitting beside him in the floor as he wept, encouraging him to be strong and relating to his struggles.
King was kind, compassionate and supportive. He was instrumental in keeping this veteran calm so providers could take the best of care of him.