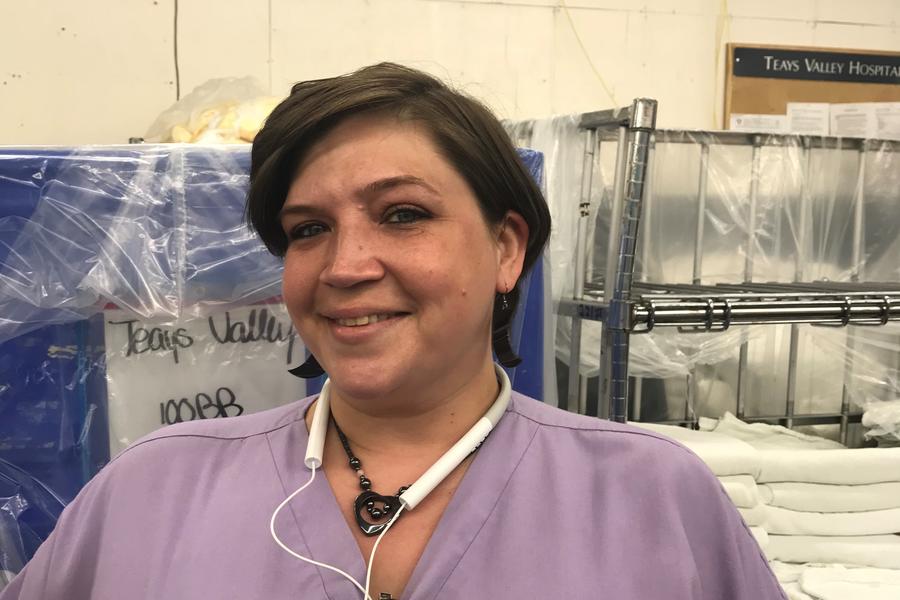 Brandy Owensby works in environmental services at CAMC Teays Valley Hospital.
The people who nominated Owensby said they always are appreciative of her hard work and effort she places in her job. Owensby "never acts like we are imposing on her if we have to ask for something and comes to work daily with a positive attitude."
Recently an adult patient with cognitive issues was admitted for testing but was having a difficult stay due to her unfamiliar surroundings.
The patient began to rest comfortably after Owensby bought a stuffed animal at the gift shop and gave it to the patient. Her mother had tears in her eyes explaining that the patient had a favorite stuffed animal at home, but because of COVID restrictions she was unable to bring it with her.
The stuffed animal from Owensby was the perfect size for the patient to cuddle in her arms.
Aside from occasional gifts, the nominator wrote that Owensby also sometimes buys patients clothes and goes into their room to talk to them and show that she cares about them.
Owensby also was selected at the CAMC Teays Valley Hospital 4th Quarter Employee of Excellence.