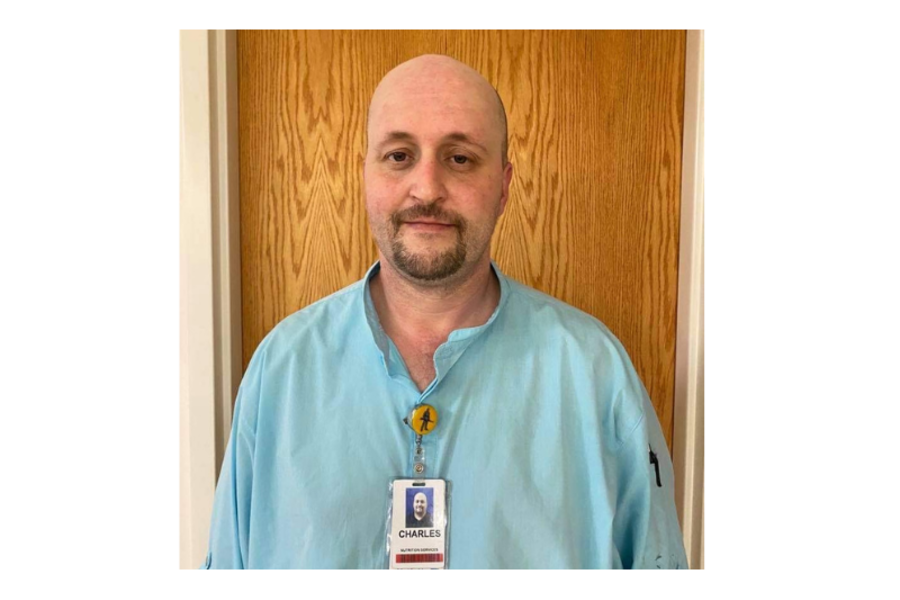 The Everyday Excellence Heart and Soul award recognizes those who model professionalism, are constantly reliable, and consistently provide high quality results and service to customers.
Charles Alford is a nutrition tech at Memorial Hospital.
Alford was nominated for his willingness to go above and beyond to make sure patients are well taken care of. He takes time to get to know patients and their families by having meaningful conversations.
"Alford is always prompt with food requests, and his service always comes with a smile," according to the nomination. "He goes out of his way to bring a smile, cheer and a great experience to our patients."
Those who nominated Alford say patients always tell them how nice he is and how he got them just what they wanted. In fact, multiple patients and staff have commended Alford on his timely service, caring personality and positive attitude.
"Charles is proactive instead of reactive," according to the staff of 2 East, Memorial Hospital, who nominated him. "He takes great care in taking our patients' orders, he remembers what they like from day-to-day, and he brings them items they enjoy. He makes sure to review the full menu if patients do not like the options that are given. When we enter 'ASAP snacks/meals', he brings the food super quick and doesn't complain about making extra trips. He always shows up with a smile and notifies us if there is a delay or issue, rather than making us and patients wait."
The staff added that Alford keeps their fridge/freezer stocked with items needed daily for patient care.
"Acts of kindness are just part of his nature."