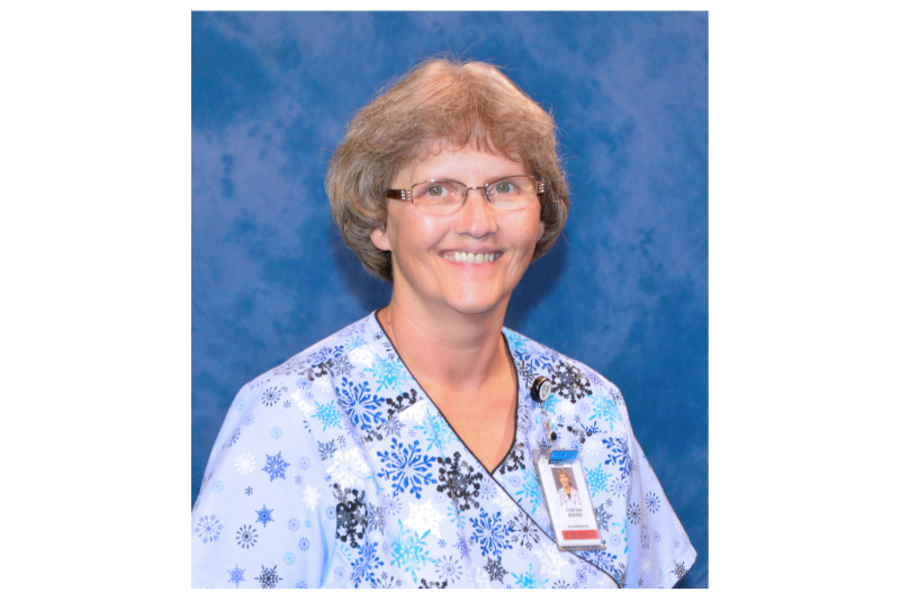 Criteria for the manager nominations include: actions that exemplify CAMC's mission, vision and core values; high employee satisfaction scores; achieving excellence in patient satisfaction, employee satisfaction, physician satisfaction, patient safety, quality or financial health; expense reduction, revenue growth, performance improvement activities; and strides in improving safety for patients and visitors.
Cindy Adkins has been at CAMC for about 31 years, currently serving as the environmental services director for off-site facilities.
Even though buildings are cleaned in the evening hours, Cindy works day shift and she is in her building (large volume practices) daily, speaking and following up with customers and employees.
So far in 2021, there has been no turnover in her department.
One example of how Adkins is "customer service orientated" was a recent office move she facilitated.
"There is never a time when you call Cindy Adkins that she does not try to help. From moving furniture at a moment's notice to helping us find supplies that are not even in her department, she has helped assist our group on numerous occasions. For example, we had a request to move furniture, and she got it done in less than a week," according to a nomination from one department. "It's really admirable how she always sees projects through from start to finish."
Adkins' has many other duties including:
• Overseeing pest control for the off-site properties and working closely with pest control companies to deliver treatment when it is least disruptive to the operation (often evenings and weekends).
• Coordinating all excess furniture/equipment; she does an excellent job finding needed equipment/ furniture for those who request it.
• Overseeing all transportation of the red bag waste, incineration compliance and all paper shredding for CAMC Health system.