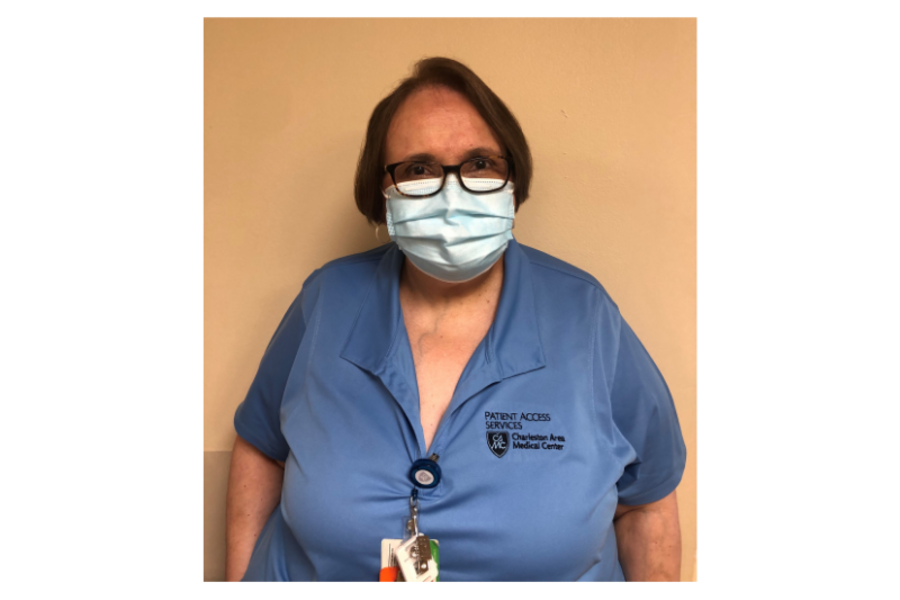 Not many people want to come to the hospital, especially if they have to come back several times.
Cindy Dolin, who works in registration at Women and Children's Hospital, was nominated for her care of a patient who required weekly blood work for 12 months.
"At first it seemed daunting. I had approximately 52 interactions with registration during the last year, and Cindy was almost always the one who registered me," the patient wrote in the nomination of Dolin. "She always greeted me with a smile and kind word and made the process as smooth as possible. She set up a series account to where I could check in quickly. She comforted me when I came in for my first labs, anxious and afraid of how it would all go. She was always so professional and kind. She never failed to call me by name when I walked up, and no matter how well she knew my name, she was always sure to check my name and birthdate on my armband. It was like having someone I knew there with me during the hardest year of my life."
The patient concluded the nomination by writing that Dolin never failed to have a smile and a positive attitude.