This quarter we're recognizing two managers.
Connie Crede is the corporate director of lab administration for CAMC, and George Farris is an associate administrator at CAMC Memorial Hospital.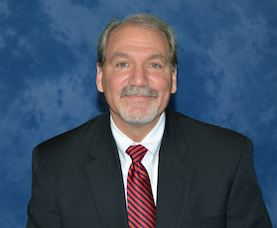 Criteria for the manager nominations include: actions that exemplify CAMC's mission, vision and core values; high employee satisfaction scores; achieving excellence in patient satisfaction, employee satisfaction, physician satisfaction, patient safety, quality or financial health; expense reduction, revenue growth, performance improvement activities; and strides in improving safety for patients and visitors.
Some of the words people used to describe Farris in nominating him for the Heart and Soul manager award includes sincere, dedicated, honest, a caring leader to those he's charged with leading, accountable and positive.
During the last few months he was charged with leading the changes in the procedure areas across the health system due to COVID-19, first with stopping elective procedures and later with resuming procedures.
"With regular calls several times a week, he was able to provide support to all procedure areas and keep all informed of what was occurring," wrote one person in nominating Farris.
"With every single encounter I've had with George he has modeled the core values of CAMC," wrote another person. "I've seen him give extraordinary amounts of time and energy to address the needs of our workforce, and most especially the well-being of our patients and their families. He has a gift of de-escalating tense situations because of his professionalism and sincere commitment to finding solutions. He follows through on everything he tells you he will do for you."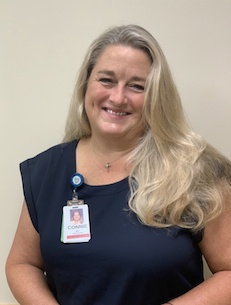 There were multiple nominations for Crede as well.
"Not only is Connie a leader, but she leads by example," wrote one person. "She doesn't just talk the talk, but she walks the walk. She gets in the trenches alongside employees and works as hard as they do."
The nominations noted how Crede goes above and beyond getting things done for the laboratory, working behind the scenes to make sure the lab is providing the best service to each patient and the community that is possible.
"When she comes into the lab, she always talks with everyone no matter their job title," wrote another person. "She gives praise and thanks her managers and her employees for the job they do. She encourages employees and gives really good hugs that lets you know you are appreciated."
Another person noted Crede has worked some 20-plus hour days during the pandemic to help ensure proper and efficient testing was being performed for our patients.