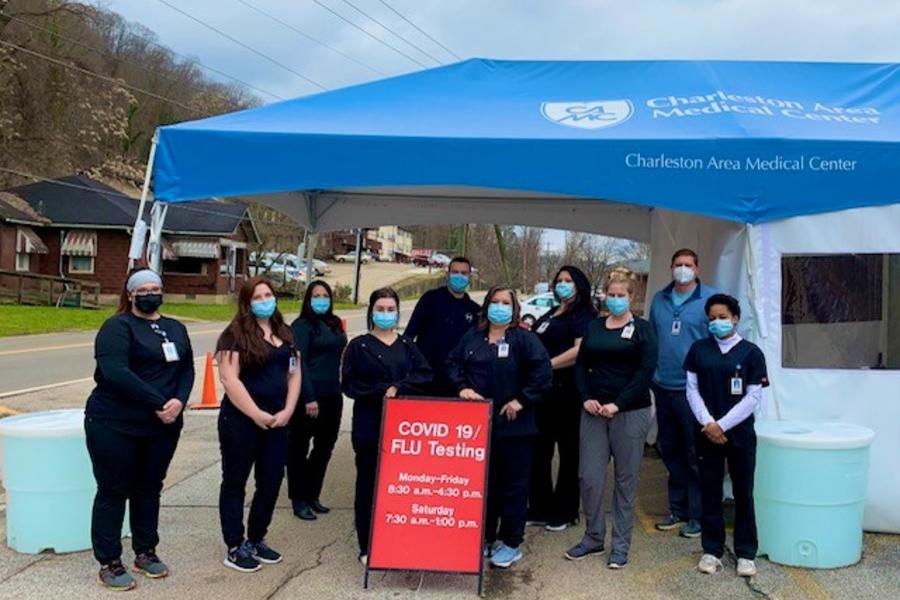 Since the beginning of this pandemic there has been a group of individuals that are on a different front line every day, outside, regardless of the 90-degree heat or the 30-degree frigid cold and snow. They are the phlebotomists and staff at the COVID drive through.
This group of employees has seen its patient load more than double over the past months.
They have positive attitudes and work very well together, although the work has been stressful and very busy. Their positive attitudes have shined bright during difficult times. They not only complete COVID testing in the drive through, they also complete blood draws outside as needed for these patients. This group has bonded over the year and created a team that CAMC and our community can be proud of for the hard work they do every day.