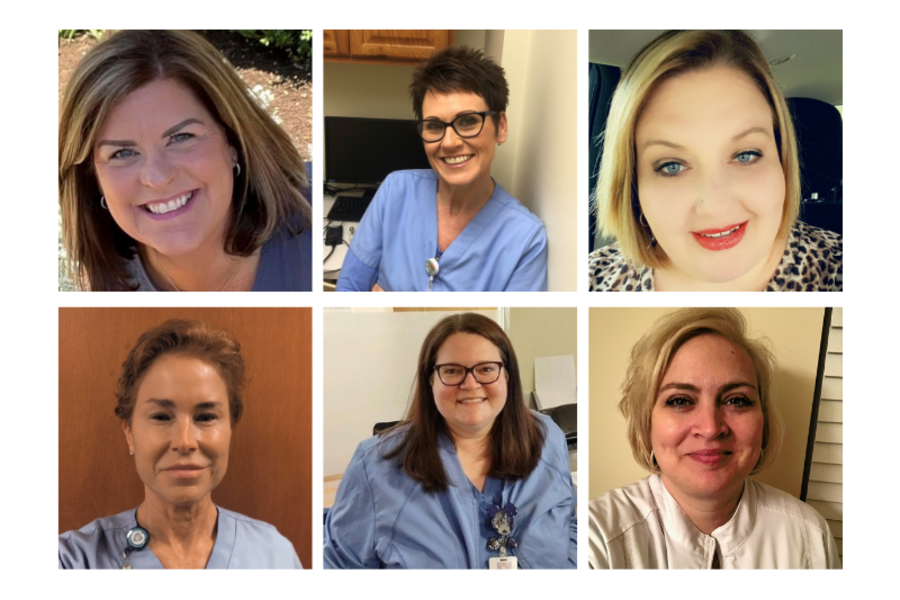 The team working at the COVID-19 monoclonal antibody infusion clinic was nominated for the unprecedented work they have performed during the pandemic.
As COVID-19 cases increase in the community, so does the need for antibodies.
Amy Jackson, Karin Ritchie, Eva George, Kim Blake, Andrea Hager, Natalie Sims, Juliana Bailey and Jennifer Elswick not only work their regular jobs, but often stay over in the evenings and come in on the weekends to infuse patients.
These antibodies have helped numerous people fight this virus, and it wouldn't be possible without these selfless employees.
"A patient called the infusion center and stated that she had the most pleasant experience while getting her infusion. She stated the staff was so friendly and caring," according to the nomination.
Another patient had very good things to say about the staff, and how hard they're working. He was very impressed with his treatment there and thankful to have had such wonderful care.