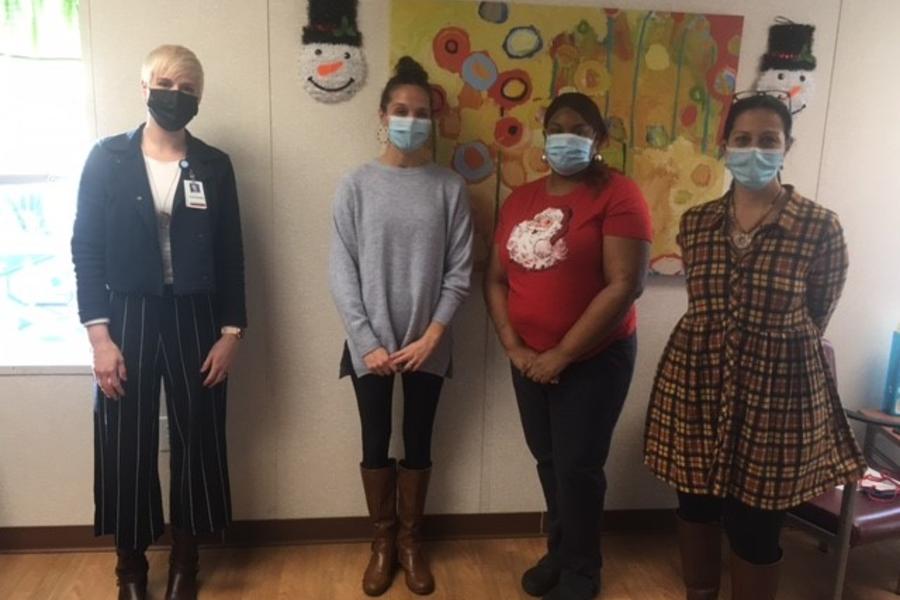 Late in the day a person struggling with a substance use disorder showed up at the Child Advocacy Center (CAC) door asking for help.
This person had a small child with them and was visibly impaired.
The CAC health unit coordinator Dawn Walker, social worker Michelle Gordon, family advocate Abby Persinger and Family Resource Center addiction counselor Kate Laishley jumped in to help.
After two hours of conversation, they were able to get the child into child protective services custody and help the patient to the emergency room for further evaluation and a treatment plan.
"This was above and beyond their plan for the end of the day, but they worked together as a team and created safety for both the impaired adult as well as the child," according to the nomination.