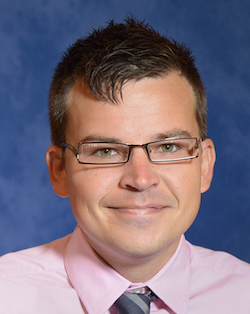 Dr. Kendall Wyatt, internal medicine resident, provided invaluable service during the COVID-19 pandemic.
He very quickly organized a "think tank" approach to review emerging literature with other residents and medical students. He provided bulletins and updates which were used by key leaders within CAMC to assist in navigating scenarios with no clearly defined "right" answer.
Wyatt worked on many multidisciplinary committees, volunteered to perform these actions and delivered results that assisted the system and staff in responding to the multitude of challenges related to COVID-19.
During his week off, Wyatt assisted in the re-opening strategy for elective procedures. He performed best practice searches, met with key front line staff, and drafted workflows and educational documents to drive standard process and smooth implementation during this time.