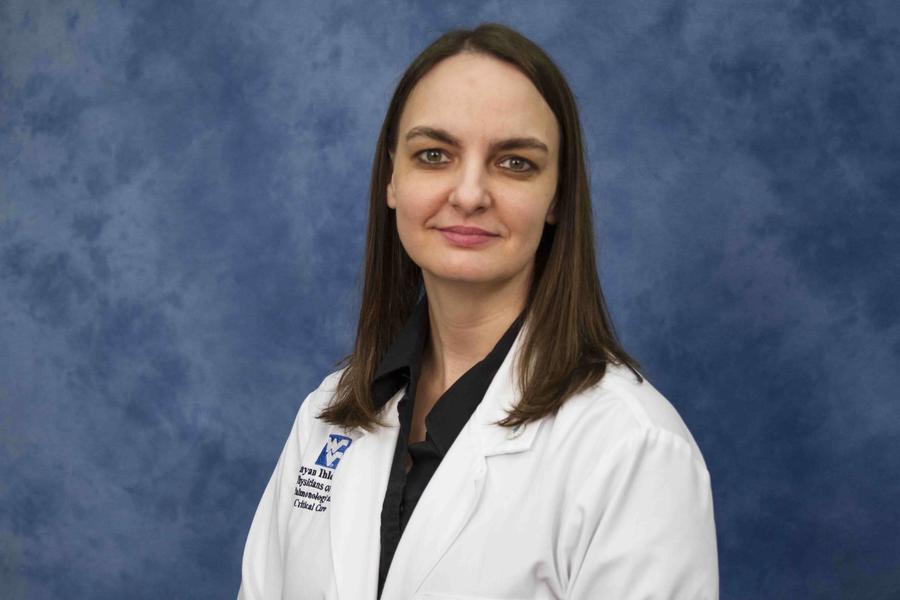 Rayan Ihle, MD, specializes in critical care medicine and pulmonary disease. Administration received a letter from the family of a patient who was especially comforted by Dr. Ihle during the COVID-19 pandemic.
After undergoing numerous rounds of chemotherapy and surgeries at another facility, a patient was admitted to CAMC with a large blood clot in her pulmonary artery and she was unstable for quite some time.
Given the visitor restrictions, the family was unable to be with the patient, but was grateful to have Ihle taking care of their loved one.
They wrote that Ihle took the time to explain each step of care to the family, called with every change in condition or care, and gave the patient "a huge hug for you all because I knew you couldn't be here to do it."
The family said Ihle provided the best care, comfort and compassion. When she entered the room, a calmness came over the family because they knew she was a knowledgeable, caring physician and mentor as well as someone who was empathetic to the needs of her patient.
Before the patient was transferred to hospice, Ihle gave the patient one last hug on behalf of the family.