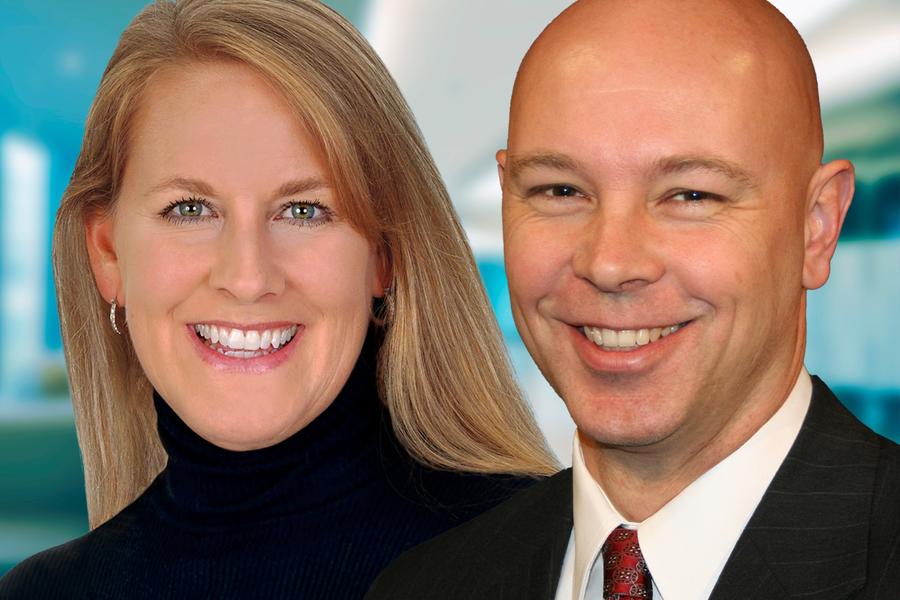 The Everyday Excellence Heart and Soul award recognizes those who model professionalism, are constantly reliable, and consistently provide high quality results and service to customers.
Never has communication been more critical to our workforce, patients and community than during the Coronavirus pandemic. Think about how many times you have received important COVID information from hospital e-mails, videos, social media posts, CAMC publications, websites, signs posted throughout the hospitals, and the news media. Elizabeth Pellegrin, chief marketing officer, and Dale Witte, public relations specialist, have championed all of these communications throughout the pandemic as integral members of CAMC's Command Center, working closely with hospital and community leaders; attending daily pandemic meetings; maintaining daily updates on CAMC's intranet (CAMnet) and internet (camc.org) sites; and composing countless communications to employees, physicians, managers, the community and the news media to keep everyone informed of current, vital information.
According to the nomination, "Pellegrin and Witte have modeled CAMC's core values as they have demonstrated the strongest commitment to our employees, patients and community through their exceptional coordination of critical communication. Their involvement with pandemic leaders and knowledge of composing and disseminating information on multiple levels has greatly contributed to CAMC's effectiveness of keeping people informed during the pandemic. For their tireless (and often unseen) efforts to anticipate the communication needs of our workforce, patients and community, consistently performing above and beyond their assigned duties, and always providing the highest level of service to our internal and external customers through timely, accurate communication, Pellegrin and Witte have demonstrated that they are the Heart and Soul of CAMC and are to be commended for keeping our workforce, patients and community well informed during these unprecedented times."