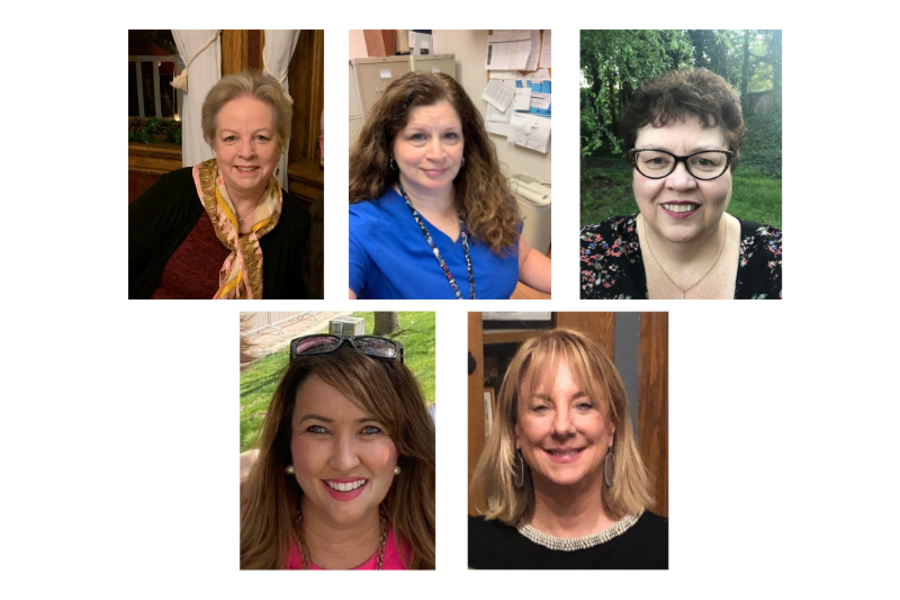 Staff from employee health were nominated for their work during the COVID pandemic: Karen Bias, Kaitlin Chambers, Sheila Danzer, Deborah Elkins, Katie Fisher, Rebecca Igo, Stephanie Lewis, Christy Moss, Lori Phipps and Yvonne Snyder.
The person who submitted the nomination noted, "Their actions and behaviors consistently exemplified CAMC's mission, vision and core values in the ever changing world of COVID. They worked a lot behind the scenes to adapt to guidelines and processes to ensure that our workforce remained safe while providing patient care and interacting with co-workers."
Thank you for adapting to new processes while maintaining your normal duties and responsibilities. The workload increased dramatically with phone calls, face-to-face visits and continued after hours and weekends with added duties to the on call assignment.
"Using the principles of service excellence, they provided a compassionate, respectful and skillful experience for the CAMC workforce."