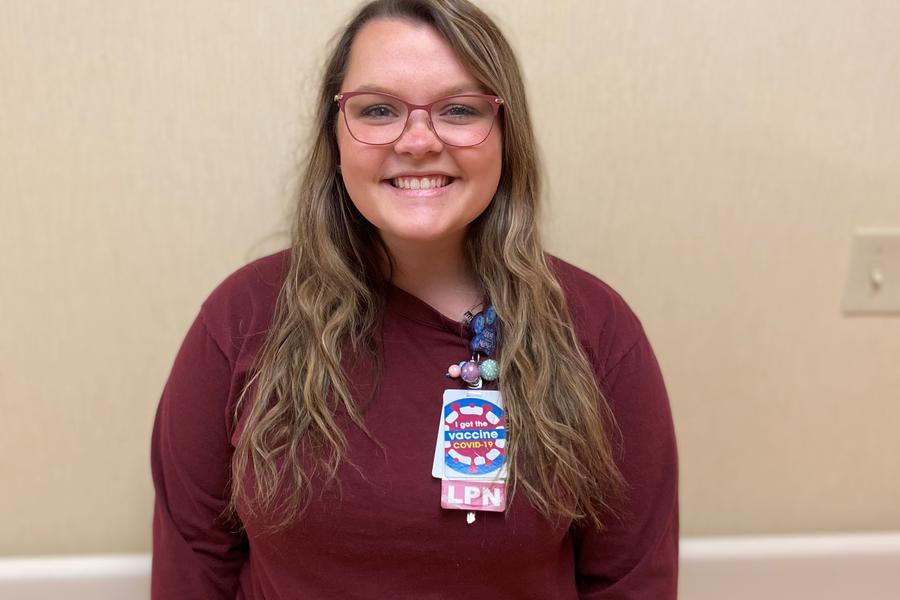 Hannah Corbitt is an LPN on 5 West, Memorial Hospital.
Corbitt was assigned to care for a COVID patient. After spending a few days caring for this patient, she noticed a change in the patient's condition.
She expressed her concerns to her colleagues and the provider.
Corbitt looked further into the patient's results to identify a cause for the change she was witnessing. She noted an abnormal lab finding that was indicative of a more serious condition and brought her findings to the provider on call. The provider then ordered further testing that revealed a newly-developed pulmonary embolism.
Because of Corbitt's keen assessment and persistent communication with the provider, they were able to promptly order treatment and prevent a poor outcome for this patient.
"The attending physician was very thankful for her assessment and persistence, and stated that had she not followed through, this diagnosis may have been missed and could have led to a much different outcome," according to the nomination. "She exemplifies CAMC's Core Values and provides compassionate, respectful and skillful care to her patients."
Corbitt is in her final year of RN school.