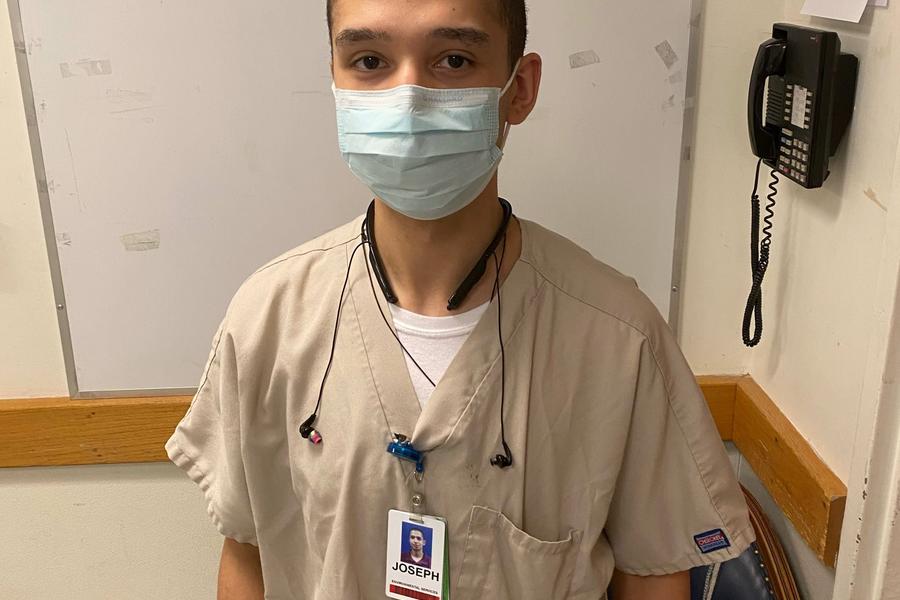 The Everyday Excellence Heart and Soul award recognizes those who model professionalism, are constantly reliable and consistently provide high quality results and service to customers.
Joe White has been the environmental services technician on 5 West for about a year. The people who nominated him say White is a quiet, friendly and professional (yet hilarious) young man who comes to work and does an amazing job every day.
"He goes above and beyond in making sure that our unit is clean and inviting for patients, visitors and staff," according to the nomination.
Here are a few reasons the unit nominated him:
He has a great rapport with all of the staff and he is part of our work family.
HCAHPS cleanliness scores have improved since Joe has arrived.
He makes sure that we have what we need at all times.
He anticipates our EVS needs.
He makes sure that waste is pulled and rooms are immaculate.
It is not unusual to see Joe moving the fridge or other items and sweeping and mopping behind them.
He alerts nursing staff to concerns in patient rooms.
He helps find patient belongings and keeps his ears open for patient concerns.
The nomination concluded saying White is consistent in his dedication, humble and doesn't expect anything in return.