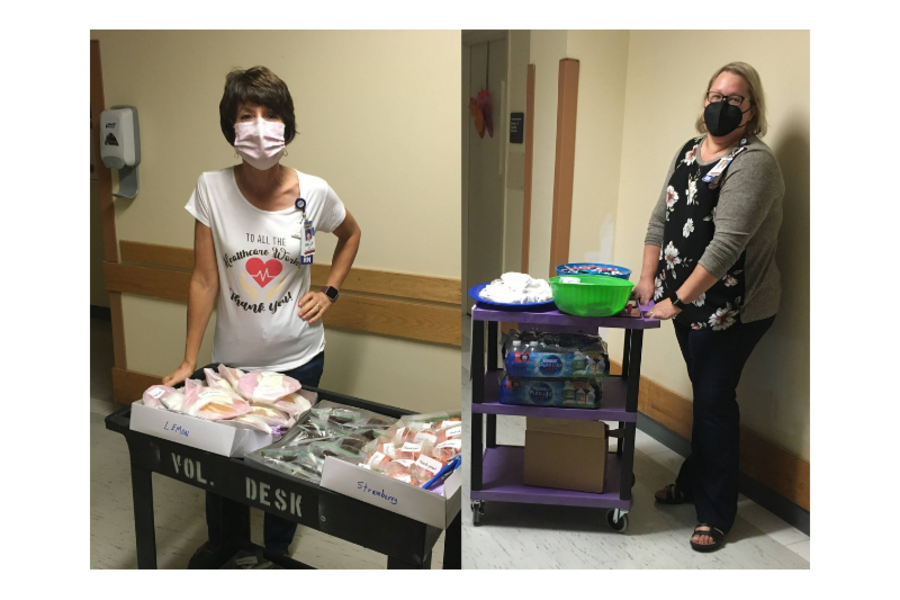 The Everyday Excellence Heart and Soul award recognizes those who model professionalism, are constantly reliable, and consistently provide high quality results and service to customers.
Kelly Gilbert and Amanda Scragg from the CAMC Family Resource Center were nominated for some special attention they recently showed staff at Women and Children's Hospital.
The FRC often is called upon to provide emotional and behavioral support to members of the CAMC workforce and medical staff. It is not uncommon for the team to take its expertise to the individual or department regardless of where they are located.
Gilbert and Scragg recently took it upon themselves to bake dozens of cakes at home and go department by department to deliver them to the staff at Women and Children's Hospital as a sign of appreciation for their hard work and commitment.
The distribution began on a Friday at 10:30 p.m. with each slice of cake individually wrapped and labeled with a sticker stating: "Thank you for being here. We know it is a difficult time."
Many departments have experienced stressful or exceptionally difficult times. The snacks and inspiration were greatly appreciated.