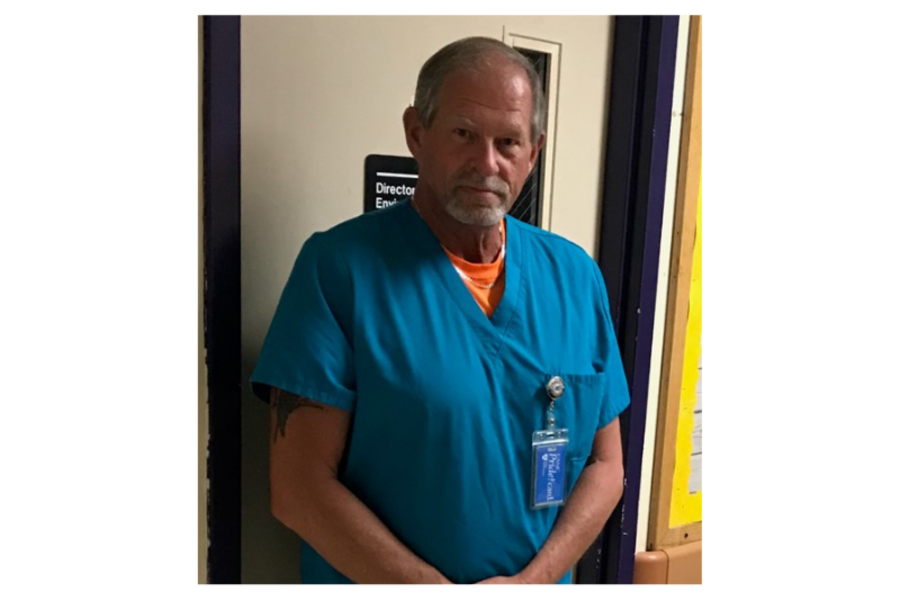 The Everyday Excellence Heart and Soul award recognizes those who model professionalism, are constantly reliable and consistently provide high quality results and service to customers.
Kevin Harrison, environmental services tech 3, was recognized for his work in the ED at Women and Children's Hospital.
Staff in the ED shared how clean Harrison keeps the unit during his shift and how they feel safe when he is working because he takes such pride in his work.
Over the years, Harrison has established an outstanding relationship with the nursing and physician staff in the ED.
"Kevin takes the time to get to know everybody and treats everybody with the utmost respect and kindness," according to the nomination. "Kevin observes his surroundings and takes care of matters before the nursing staff has to ask for his assistance."
He also picked up extra shifts to help with staffing while the ED was seeing higher volumes of patients.
Harrison is loyal, dedicated, patient and client focused, and has a pure heart that brings smiles and calmness during stressful shifts.