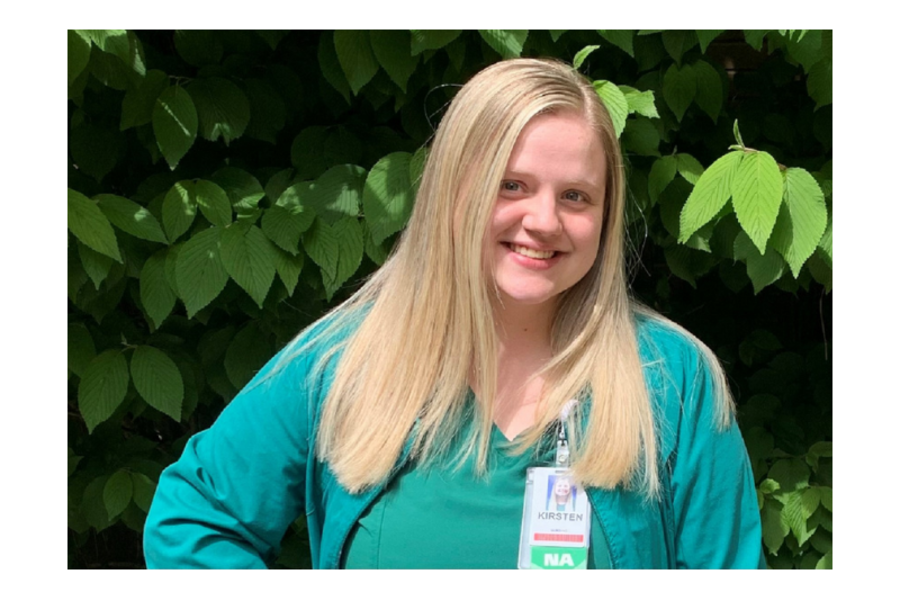 Kirsten Campbell is a nursing assistant on 3 West, Memorial Hospital.
She absolutely "just saved my patient's life," one nurse said.
This patient had no changes on the monitor, and it had not been long since the nurse had seen the patient.
It was not Campbell's patient; however, when she entered the room with a few new staff members, Campbell recognized the patient was breathing rapidly and grunting.
Campbell alerted the nurse and was instrumental in helping as a runner with supplies and communication during the steps in recovering the patient.
"She is an amazing patient advocate," the nomination noted. "She performs well in difficult situations and difficult patients. I hear her treating even the most rude patients with respect and dignity."
Campbell is applying for nursing school.
"She has a golden heart and shares it with ease. She will be a great nurse."