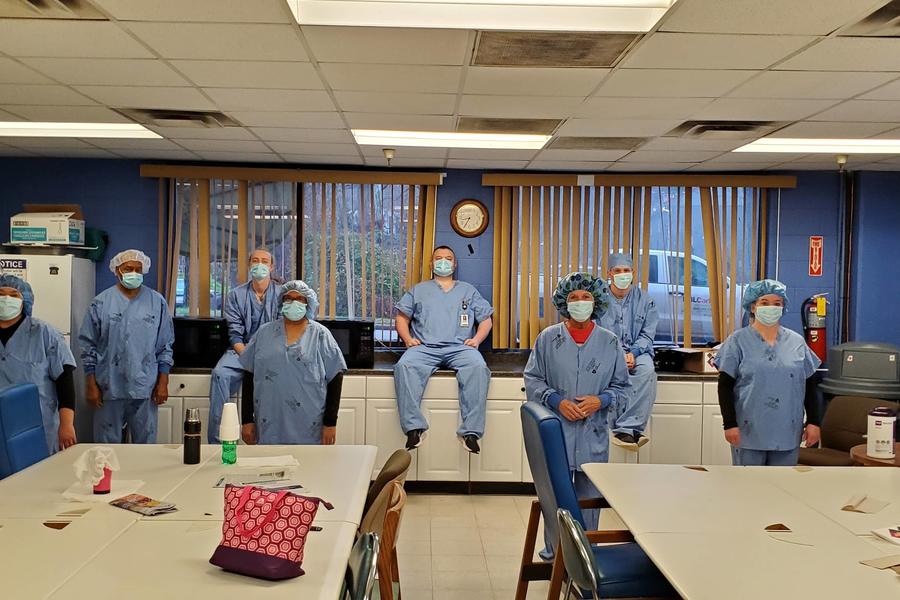 The Everyday Excellence Heart and Soul award recognizes those who model professionalism, are constantly reliable and consistently provide high quality results and service to customers.
The pack room's work impacts not just CAMC, but the whole community. It sends out sterilized and non-sterilized linen to many hospitals in the region.
Since COVID-19 began the pack room's workload has almost doubled. It has experienced linen shortages and other roadblocks but employees Michael Champeon, Chong Ford, John Ford, Brenda Gillispie, Jeannie Kelley, Jason Means and Raxa Patel have persevered throughout.
They have worked short-handed at times, but stuck together and finished the job of getting customers the products that they needed. They are a hard-working and dedicated team that always makes sure they get the job done to the best of their abilities.