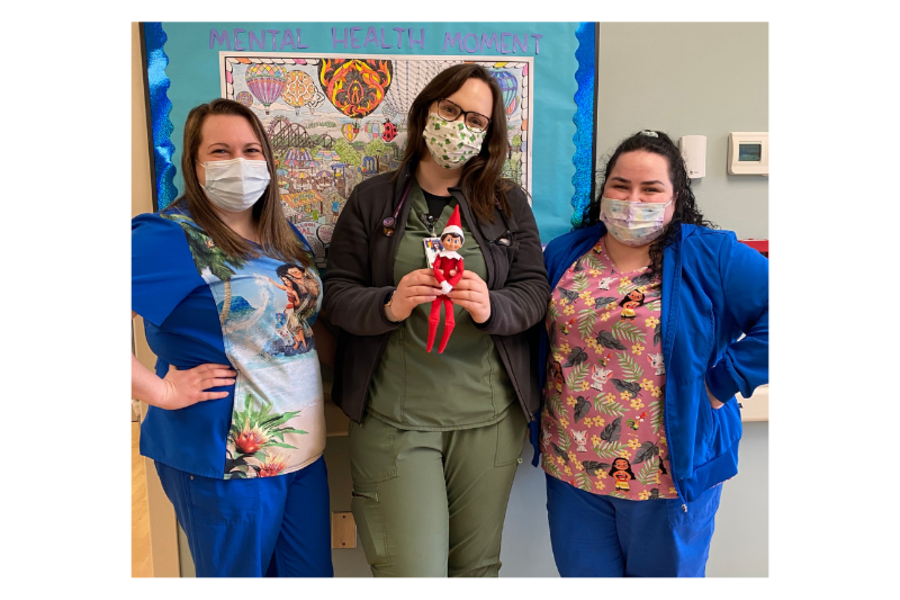 The nurses in the pediatric ICU often extend care beyond their patients' medical needs. This past December, they helped an 11-year-old patient experience the joy and magic of the holiday by moving her Elf on the Shelf around her room each night after her care was completed and she went to sleep.
Using toys from their toy room and props brought in by other nurses, the nurses created themes such as the Polar Express (where the elf rode a toy train and someone bought a bell ornament as a keepsake) and an Elf Tree Farm created out of Little Debbie Christmas tree cakes.
Many of the PICU staff had a hand in caring for the patient. Night shift resident Dr. Lyndsey Weatherly and nurses Brittney McKinney, Emily Daugherty and Jen Woods went above and beyond orchestrating the magic and ensuring there was a detailed schedule for Precious the Elf's activities.
The patient's parents took pictures each night to share with her once she was awake and feeling better.
The PICU created magic and spread joy to a sick child while helping her nervous parents through a scary and difficult time.