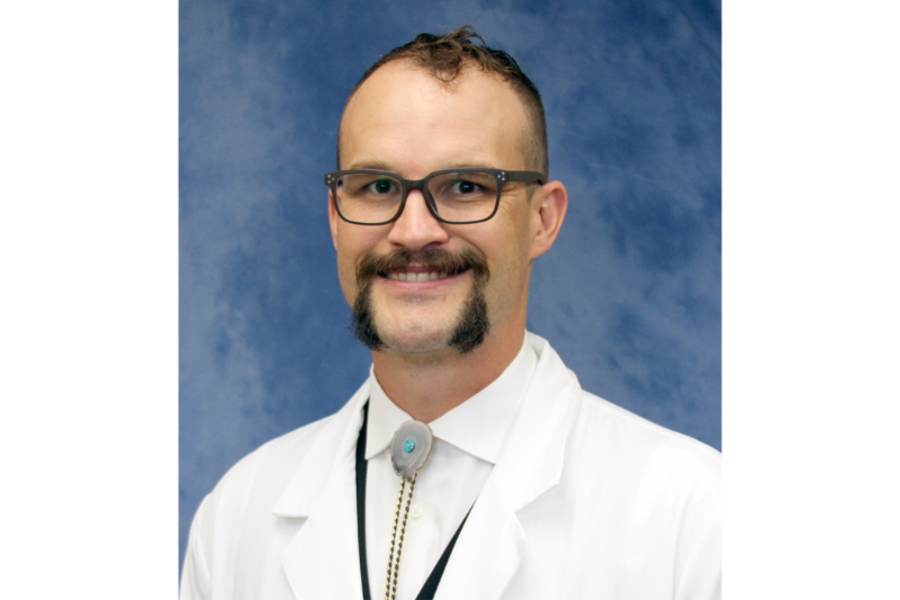 Shane Monnett, DO, was nominated for some special care he gave to a patient.
On a recent sunny day, Monnett took one of his patients outside who had been very sick for a long time.
He took time from his very busy schedule to get this patient out in the sunshine. He showed such compassion just being with his patient out of the sterile hospital room.
Being outside is nothing new for Monnett. He is known for taking residents and medical students outside for lectures under the Hippocrates tree.
Congratulations to the other April nominees: Marshall Allen, Susan Atkins, Amber Black, Anita Ferguson, Allison Haynes, William Hovorka, Billie McNeely, Open Heart Recovery, Angela Shearer, Brandi Shuler, Kristi Snyder, Jeanna Stowers, Tena Taylor, Andrew Weber