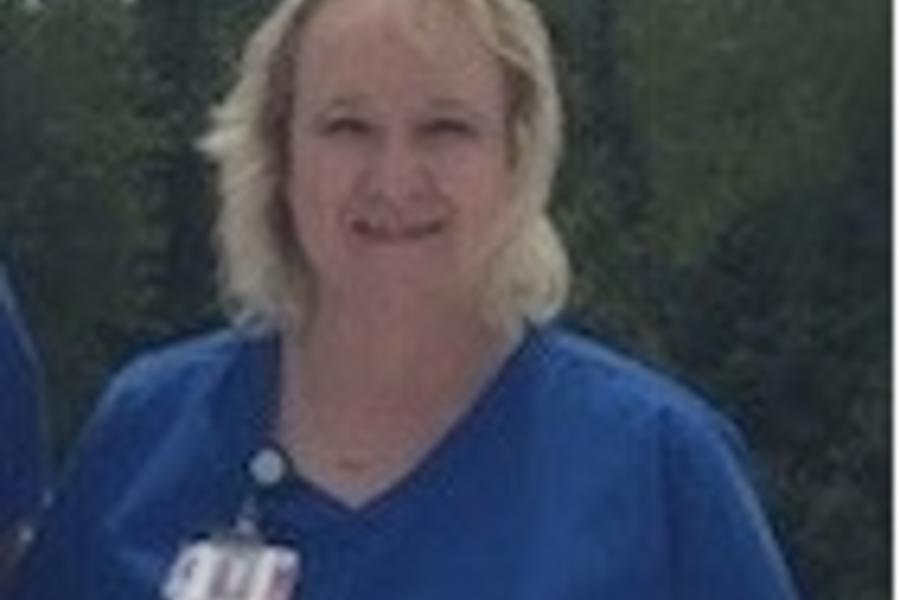 Each quarter we recognize a manager for actions that exemplify CAMC's mission, vision and core values; high employee satisfaction scores; achieving excellence in patient satisfaction, employee satisfaction, physician satisfaction, patient safety, quality or financial health; expense reduction, revenue growth, performance improvement activities; and strides in improving safety for patients and visitors.
Sherry Broyles is the emergency department manager at Teays Valley Hospital.
"During the COVID-19 pandemic, she has been a role model for all throughout the department by exemplifying the CAMC core values of compassion, integrity, respect, quality, safety and stewardship," the person who nominated Broyles wrote. "She has ensured the staff is educated daily in person at both 7 p.m. and 7 a.m. shift changes with the COVID-19 huddles. She anticipated the needs for increased PPE and worked efficiently to make sure the staff had all protective equipment needed."
Her staff appreciates how professional, up-to-date and forthcoming information has been communicated to the staff.
"She treats every patient entering our ER as if it were her family or the family of someone who she respects greatly. She wants to make sure quality care is provided to all patients. She strives for care with integrity and respect. She leads by example and is an excellent role model for the staff."
Broyles also was recognized as the third quarter 2020 Teays Valley Hospital Employee of Excellence.