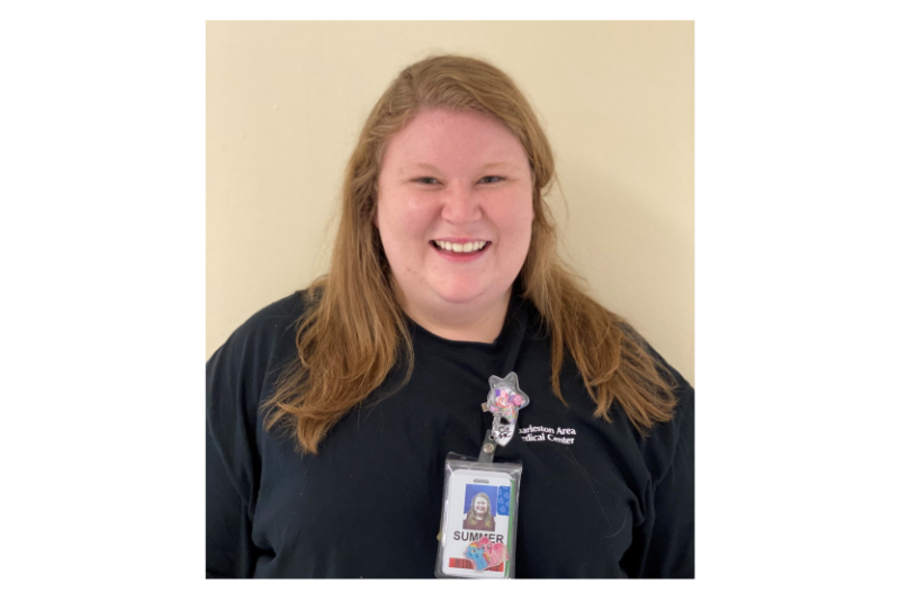 The Everyday Excellence Heart and Soul award recognizes those who model professionalism, are constantly reliable, and consistently provide high quality results and service to customers. 
Summer Ray is the child life specialist at Women and Children's Hospital and primarily serves pediatrics, pediatric ICU and the Children's Infusion Center.
She has been in that position for just over a year, and even through the difficult times of the pandemic, the person who nominated her says Ray has made a tremendous impact.
"Every day she comes to work, she greets every child, parent and staff member with a smile. Summer radiates positivity and kindness, and we are all better for being around her," according to the nomination. "Summer is committed to the patients she serves."
"Summer is present and active in all of the departments – she may come prepared with a craft or a game, but she also comes with a shoulder to cry on or an ear to listen."
The person concluded the nomination by saying Ray is an advocate and an educator who goes above and beyond for all of her patients and families.