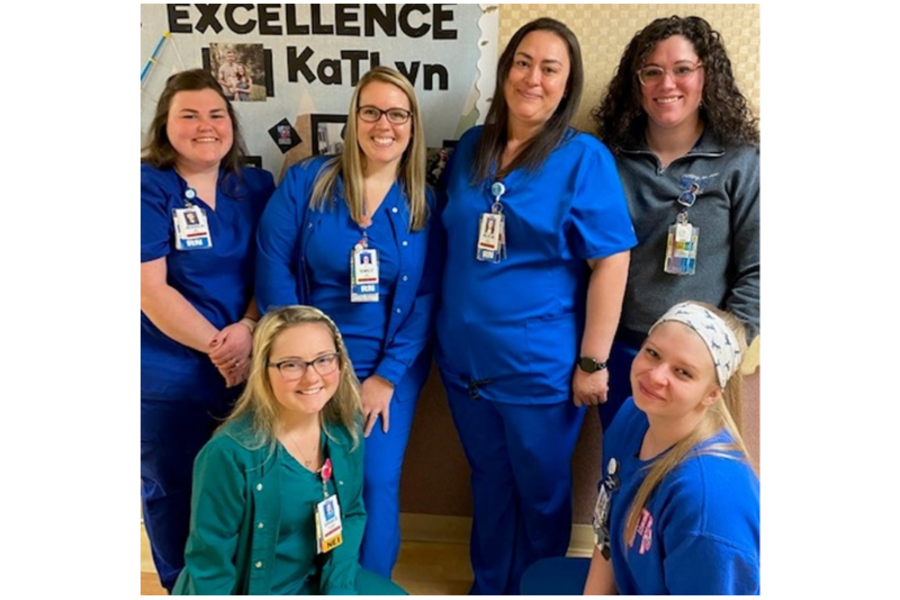 The surgical vascular intermediate care unit at Memorial Hospital (2 East) was nominated for rallying around a patient in need.
Direct care providers to the patient included: Destiny Inghram, Alicia McCarty, Megan Hill, Emily Ballard, Jessica Walker and Grace Kirsch.
The patient was nonverbal and had been physically abused upon arrival.
The staff took special care of the patient during his stay by giving him a few of his favorite things: pumpkin pie, pizza, and several dance parties with his favorite country music.
Eventually the patient started talking with one-to-three-word sentences, constantly waved and had a smile on his face.
The staff went above and beyond to make him feel safe and loved, and they also visited him after he was transferred to another unit.
Thanks to SVIMC for not only caring for this patient's medical needs, but all his needs during his stay.