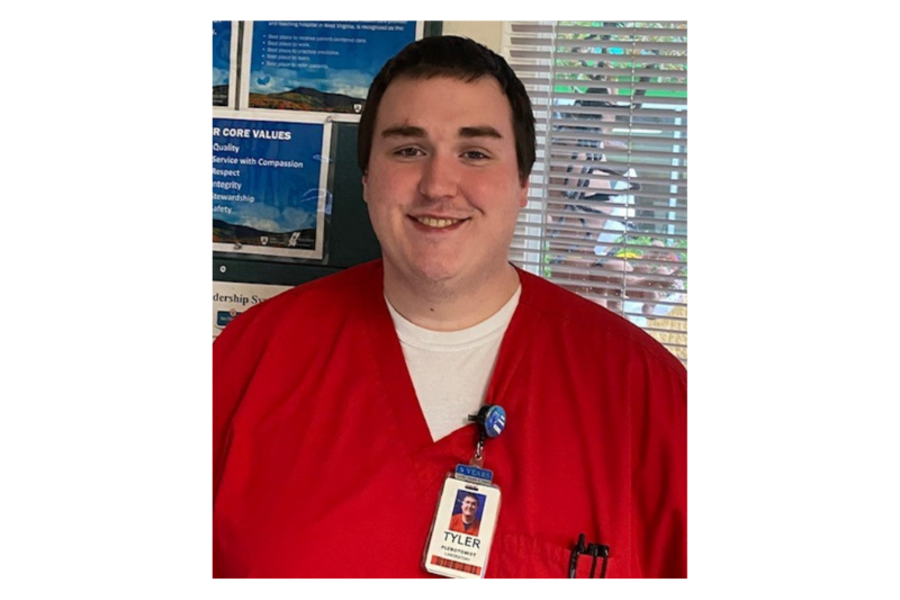 Tyler Lloyd, a phlebotomist in the laboratory at Women and Children's Hospital, was nominated for going above and beyond for his patients and co-workers.
According to the nomination, the lab has "received at least 10 emails regarding how wonderful Tyler is. We have also received multiple calls." The nomination goes on to say that "Tyler does a fantastic job! He gives 110% even when things are not running smoothly."
Lloyd primarily works in the outpatient lab.
"Patients ask for him by name," according to the nomination. "He is wonderful with the children and adult patients. He speaks so softly to them and makes them feel comfortable. Tyler genuinely cares."
Not only does Tyler do well with patients, but he also always helps his co-workers, constantly asking others if they need help.