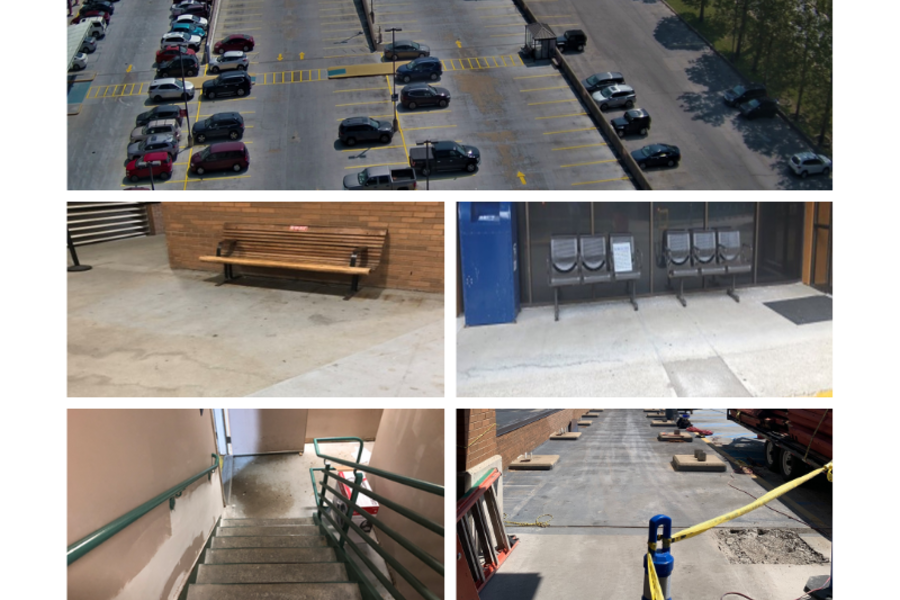 You may be familiar with the old quote, "You never get a second chance to make a first impression."
A team at CAMC Memorial Hospital has been working for the past several months to improve the first impression of patients and visitors to the campus.
Among these improvements are some recent safety enhancements, including moving vendor drop-off areas to the lower parking level to improve traffic flow near the main entrance. In addition, new and improved signage has been installed to improve wayfinding for patients, visitors and vendors.
Other work has ranged from minor improvements, like painting handrails and pressure washing the sidewalk near the main entrance, to bigger jobs like restriping the public parking deck and parking spaces, installing touchless trash cans and painting stairwells.
The committee has looked at the first impression of people coming to CAMC Memorial Hospital from the perspectives of safety, beautification and pride. They meet on a regular basis to ensure continued improvements and ongoing maintenance.
COMING SOON
Canopies will be added to the outside parking kiosks, the red wood trellis will be torn down and the doctors' parking lot outside of the Medical Staff Office Building will be updated.