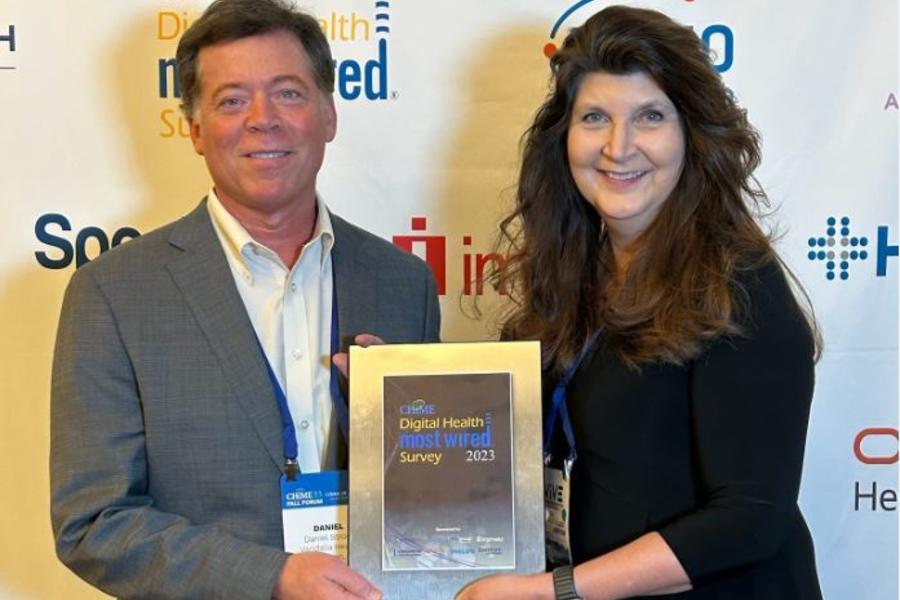 CAMC's information technology team has earned the 2023 CHIME Digital Health Most Wired recognition as a certified level nine.
CHIME (College of Healthcare Information Management Executives) conducts an annual survey to assess how effectively health care organizations apply core and advanced technologies into their clinical and business programs to improve health and care in their communities.
"We are very proud of this recognition," said Dan Stross, Chief Information Officer, Vandalia Health. "Three years ago, CAMC was at Level 7. With the implementation of clinical, security and enterprise resource planning
improvements, CAMC has moved up two levels in three years."
The award recognizes CAMC for deploying technologies and strategies to help analyze data and achieve meaningful clinical and efficiency outcomes. The Most Wired program recognizes health care organizations that use innovative and new technologies to advance health and care.