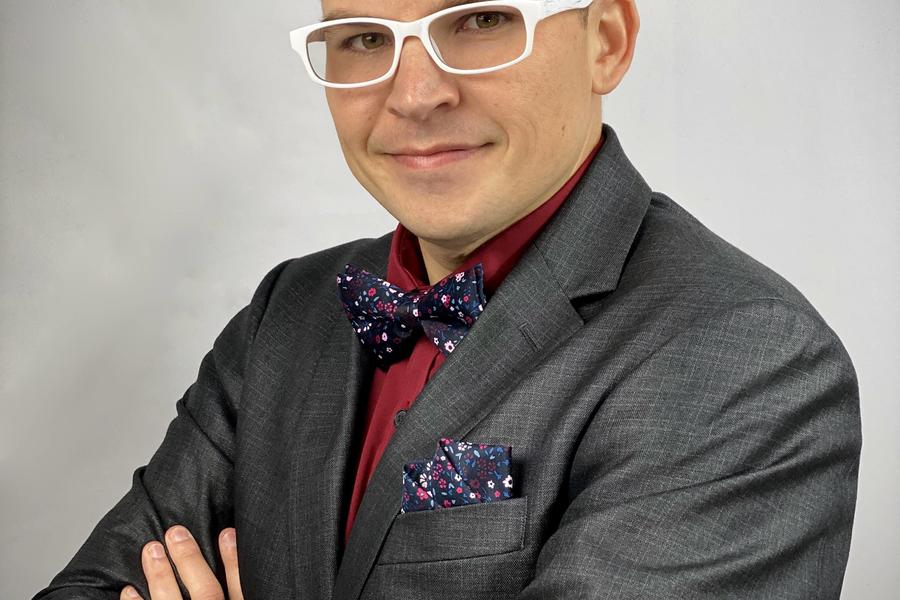 The Coronavirus pandemic has changed many ways we care for patients; manage visitors, vendors and guests; and even run hospitals. Since opening in mid-March, CAMC's command center has relied on many experts from various disciplines to support clinical providers. We continue to profile some of those experts who've worked tirelessly behind the scenes to provide information we need to provide the best care for every patient, every day.
W. Kendall Wyatt, MD, RN, EMTP, is the associate chief medical officer for informatics.
While Wyatt's job titles have changed since March, his focus has remained the same: COVID-19.
Wyatt completed his role as chief resident of internal medicine in the spring and has split time between serving as a hospitalist and assisting the command center by participating in various committees such as testing and vaccine. He's also led efforts to make sure the information on CAMnet is clear and understandable for users and created the workforce screening tool so daily screenings could be logged electronically.
"As an informaticist, my role is to find out how to translate problems into solutions so that our nurses and providers never have their workflow interrupted," Wyatt said. "One of my current projects is rolling out a smooth process of COVID-19 vaccine administration and tracking, which poses many challenges."
In his current positions as an ACMO for informatics as well as hospitalist, Wyatt sees both the clinical and administrative sides of CAMC.
"I wish I had a way for everyone to be able to see how hard both our administrative teams and clinical teams work independently behind the scenes."
Participating in various committee assignments, along with command center projects and serving as a hospitalist, keeps Wyatt busy.
"At home I try to take time to refocus my thoughts and find what brings me joy so that I am not consumed with negative thoughts about the pandemic," Wyatt said. "I learned to meditate many years ago to clear my mind to allow me to sleep no matter how stressed I am. I highly recommend it."
Wyatt received the Heart and Soul award in June for providing invaluable services during the COVID-19 pandemic.
Throughout the pandemic, Wyatt says he's seen a lot of positives.
"I've constantly been reminded that when people come together to accomplish a common goal we are always successful. We can really innovate new solutions."