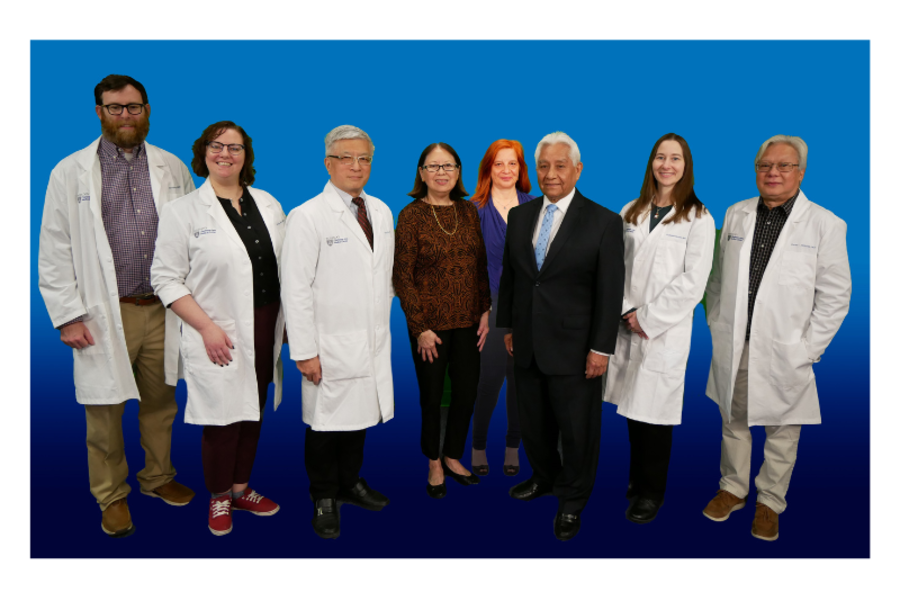 The pathology department at CAMC has 12 pathologists working Monday through Friday, staffing all six hospital locations and taking call 24/7. They oversee surgical pathology along with the clinical laboratory testing.
The College of American Pathologists describes pathology as "the medical discipline that provides diagnostic information to patients and clinicians. It impacts nearly all aspects of patient care, from diagnosing cancer to managing chronic diseases through accurate laboratory testing."
The pathology department uses gross, microscopic, immunologic and analytical methods to help physicians diagnose and treat patients.
Milton Plata, MD, is the medical laboratory director for General, Memorial and Women and Children's hospitals. David Webb, MD, is the medical laboratory director for Greenbrier Valley Medical Center and Plateau Medical Center. Darlene Grutter, MD, is the medical laboratory director at Teays Valley Hospital. Stephanie Wright, MD, serves as the director of transfusion services.
In 2022, pathologists completed 26,108 surgical cases, 46,333 specimens and 155,158 slides. In more than 12% of the cases, a cancer diagnosis was made.
Synoptic reporting is a universal reporting format that improves completeness and accuracy while ensuring that all required information is reported. In 2022, 30.84% cases were large requiring synoptic reporting.
The pathology department, continually monitored for synoptic reporting, meets a targeted goal of 100% compliance with:
Surgical case turnaround time for 2022: 2.33 days (the target is two days for routine cases and 2.60 days for large/complex cases)
Bone marrow turnaround time for 2022: 3.04 days (the target is four days)
The pathologists also serve other hospitals outside of CAMC and participate in monthly committee meetings to ensure their presence in the quality improvement process.