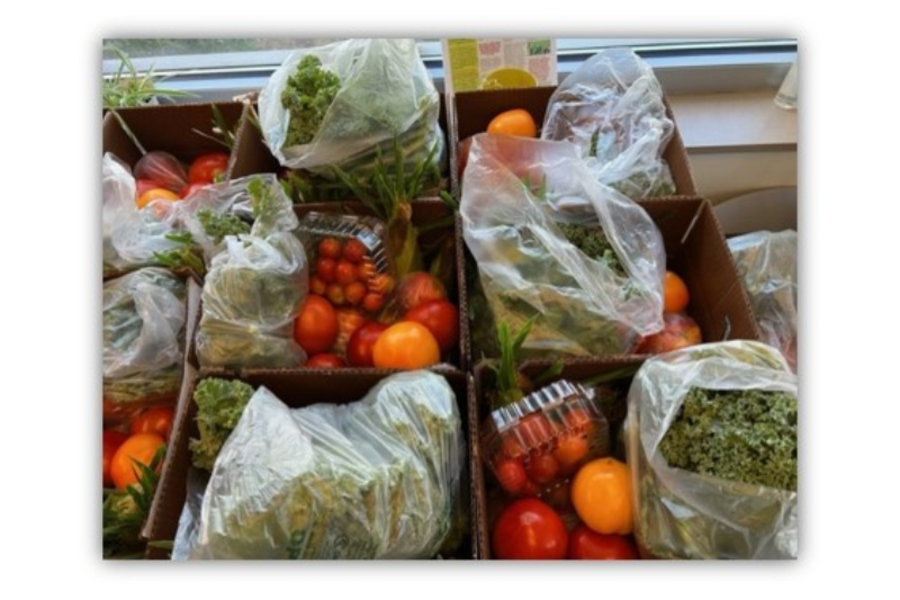 CAMC is the tertiary medical center for southern West Virginia, covering a wide and mostly rural area. Patients coming to CAMC often experience many social obstacles in addition to their medical needs, including hunger.
That's why several members of the Comprehensive Assistance with Resources and Education (CARE) Team in the patient resource area of the CAMC Cancer Center took advantage of special funding and a partnership with local farmers to get food to cancer patients.
"This was an awesome opportunity to eliminate food insecurities in our community by providing fresh produce to our patients receiving treatment and/or in need," said Carrie Wines-Larch, survivorship program coordinator and nurse navigator.
The Mountains of Hope Cancer Coalition started this program in the northern part of the state. Many from the CARE Team also are members of the Mountains of Hope Cancer Coalition.
CAMC group members jumped at expanding the program to our area, partnering with Gritts Farm for fresh food.
Staff identified patients in need with the goal of increasing access to nutritious foods for cancer survivors. The Cancer Center received boxes of produce weekly for a total of 150 boxes. Staff then quickly delivered the fresh food from August through October.
"It was a great opportunity to collaborate with other cancer providers as well as our local community farmers in decreasing food insecurity and promoting healthier eating habits," Wines-Larch said.