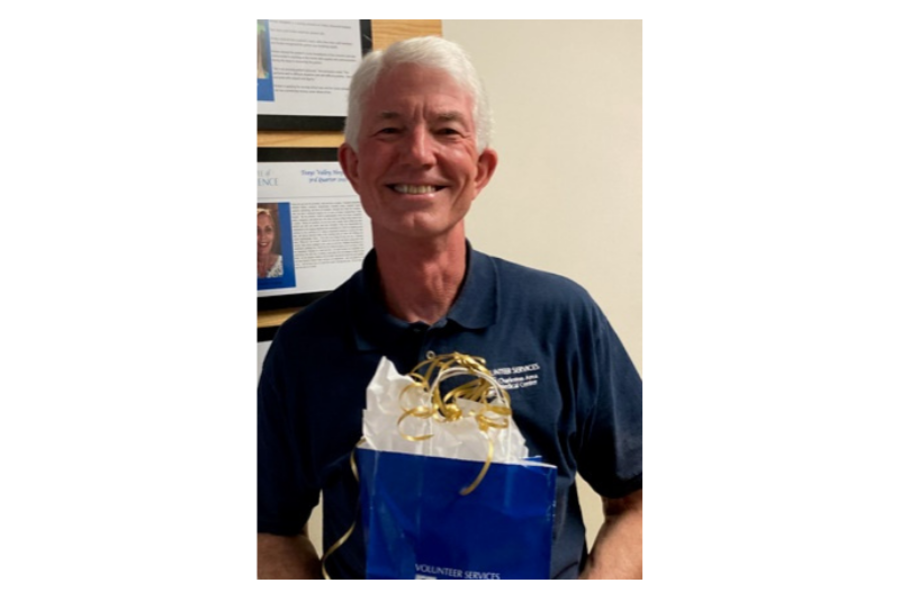 Congratulations to James Wilmoth, auxiliary, for being the fourth quarter 2021 Teays Valley Hospital Employee of Excellence.
According to his nomination, Wilmoth "is an excellent volunteer. He has been helping at the one entrance our hospital has open. He is very helpful to every single person that comes through the door. He is courteous, joyful and accommodating to everyone."
Wilmoth offers to show people where to go and walk with them, not just point them in the right direction. He gets wheelchairs for anyone that needs one, and he offers answers to anyone who asks questions.
"I feel that he gives every person coming to the hospital a great first impression," the nomination concluded. "He also brings his therapy dogs to the hospital on his free days and takes the dogs throughout the hospital to visit staff and patients. It is certainly a bright spot in our day. People like this are hard to find and I for one am so thankful that he chose to volunteer at CAMC Teays Valley Hospital."