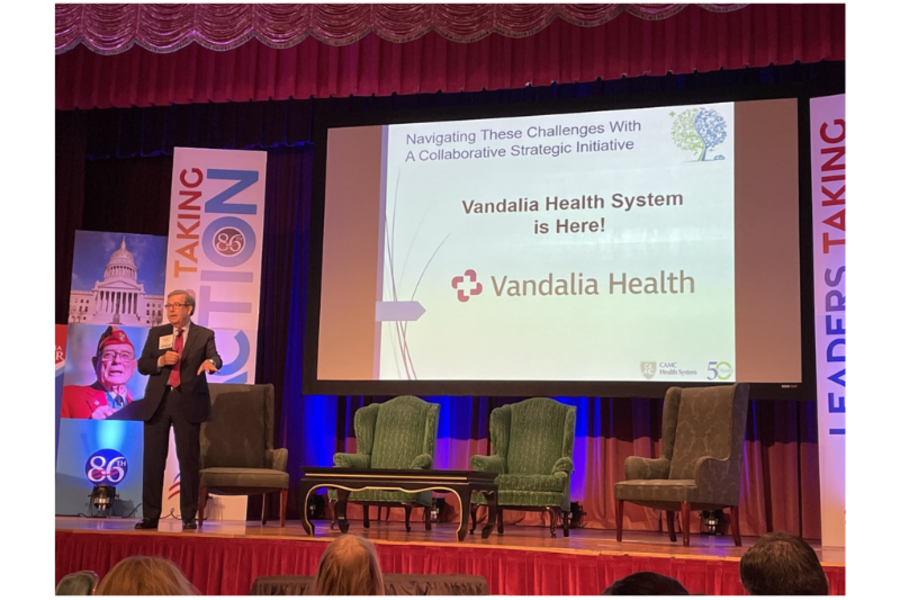 The announcement was made Sept. 1 during the 2022 West Virginia Chamber of Commerce Annual Meeting and Business Summit at the Greenbrier Resort.
The final agreement was signed after receiving approval from all necessary regulatory and government review and approval.
"Our decades of high quality, nationally recognized programs and services are now brought together to continue our efforts to reduce costs, enhance access and improve outcomes for the communities we serve. We will continue our legacy of service and renowned care delivery as a collaborative system of care," said David Ramsey, President and CEO of Vandalia Health.
"Together, we can offer enhanced care to a broader community than we could independently made up of the very best providers, clinicians and staff all focused on the communities we serve one person at a time. Our cultures and mindset are so similar built upon programs and services of care second to none locally, regionally and nationally. I am honored to serve as Mon Health System's President and CEO and Executive Vice President of Vandalia Health," said David Goldberg.