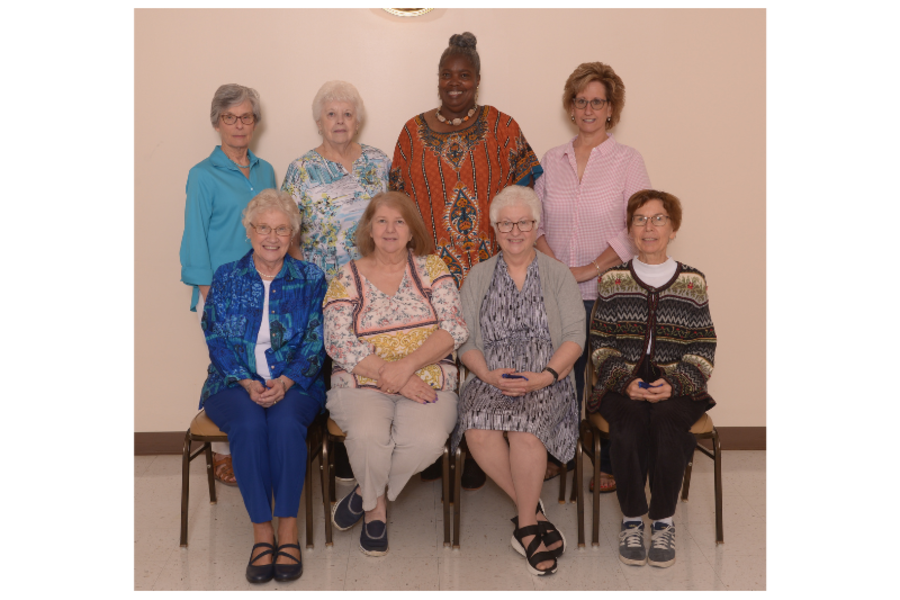 CAMC honored its faithful and hardworking volunteers during the Volunteer Services luncheon May 17. This year's theme, "A Fresh Start," celebrated volunteers rejoining the workforce and gathering once again for this traditional event following a two-year hiatus due to the COVID pandemic.
"After two years, everything is different—the community we live in, the hospital and our lives," said Kelly Anderson, volunteer services director. "We wanted our volunteers and the CAMC staff in attendance to see that we are kicking off the volunteer program again, with a fresh start---a new team, new processes and new excitement but the same heart for serving our hospital and community."
In early 2020, volunteer duties were suspended temporarily when they could no longer be in the hospital due to COVID safety protocols. Volunteers were reinstated in 2022 and many decided to return, much to the delight of patients, visitors and staff.
"We were so excited to welcome back our former volunteers, welcome new volunteers, and introduce them to our new volunteer coordinator, April Tyree. Tyree has played a huge role in bringing back and recognizing our volunteers. The fresh start luncheon was the perfect event for this kickoff and I think the volunteers were thrilled to be back, and look forward to our future," Anderson said.
The luncheon, hosted at Blessed Sacrament Catholic Church, featured speakers from CAMC administration.