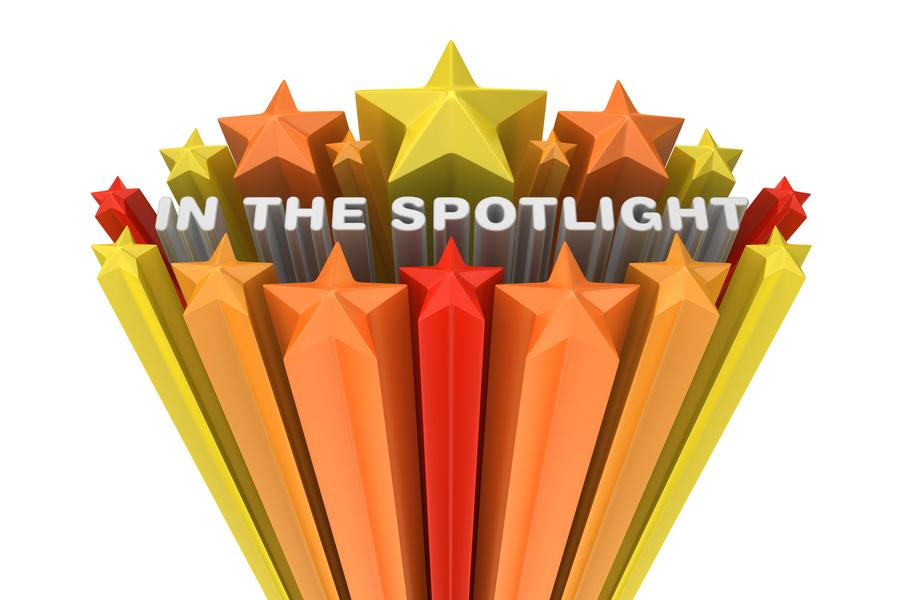 Each year, CAMC recognizes employees celebrating milestone anniversaries for their years of service (5, 10, 15 years etc.). In 2023, more than 1,100 employees and volunteers are celebrating anniversaries, including one employee celebrating 55 years of service and four employees celebrating 50 years.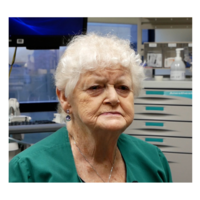 Opal Payne
Surgical Tech 2
Opal Payne has worked as a surgical tech in endoscopy for 55 years where she has assisted with all types of scoping. She says she's done it so long she can even identify things such as polyps during procedures.
Payne, who started in 1968, says she still loves to work.
"If you come to work with a good attitude, you'll leave with a good attitude," she noted. "If you come in with a bad attitude, you're going to make everyone around you unhappy."
Payne said as long as she's healthy she'll continue taking care of patients.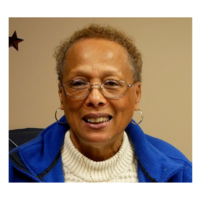 Hazel Ellis
Patient Accounts Rep
Hazel Ellis started at Kanawha Valley Hospital in 1973 as a ward clerk before moving to General Hospital in the 1980s.
She works in patient accounts where she performs statement matching among other duties such as reading every letter that comes to the department and assigning it to the appropriate representative.
One of the biggest changes Ellis has seen over the years is the computerization of her department. Before computers, she and others had to do all record keeping and billing by hand.
"I want to retire, but I don't want to retire," Ellis said. "I don't know what I'll do when I retire."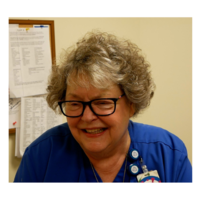 Joann Hammons
Total Joint Program Coordinator
Joann Hammons started her 50-year career at CAMC as an LPN in the emergency room at Memorial Hospital. She then became a registered nurse and was the first night shift IV therapist.
Hammons has worked in endoscopy, short stay surgery, preadmission testing and the joint replacement program.
"I like the interaction with the patients and easing their anxiety," Hammons said. "I've loved it. I've loved every day. It's been home."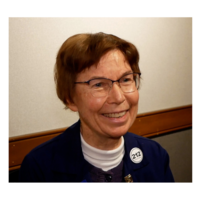 Sister Francis Kirtley
Staff Chaplain
Sister Frances Kirtley began her career in 1973 as a nurse on General Hospital's 4 east before moving to staff development teaching new processes to the workforce.
After a few years she approached administration about starting a chaplain program to provide spiritual support to patients, their families and hospital staff.
During her time as chaplain, Kirtley would make rounds and ask nursing staff if she needed to visit anyone having a hard time.
"I really believe this was a gift God gave me," she said. "I was able to spend time with staff, patients and their families. People need support during a trauma and difficult times."
Kirtley retired as a chaplain but didn't stay away from the hospital for long. You can now find her at the volunteer desk.
"I had an office on the first floor," she said. "As I was leaving for the day, I saw volunteers sitting at the desk, and they seemed so friendly. I thought that would be a wonderful thing to do after I've worked here all these years. I enjoy being a volunteer and doing the things they do to make a difference for patients and families."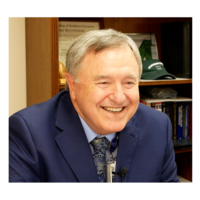 Randy Hodges
VP, Teays Valley Hospital
Randy Hodges has worked in all CAMC hospitals in a variety of roles during his 50-year career.
"That's a long time," Hodges said.
To get his foot in the door, he accepted a job as supervisor of the snack bar. After that, he served as unit manager and worked in financial services before settling on hospital administration.
Hodges has worked in administrative roles at each of CAMC's hospitals in Charleston (General, Memorial and Women and Children's) before landing at Teays Valley Hospital in 2005.
Hodges still enjoys working and hasn't given much thought to retiring. "I think I'll know when it's time."