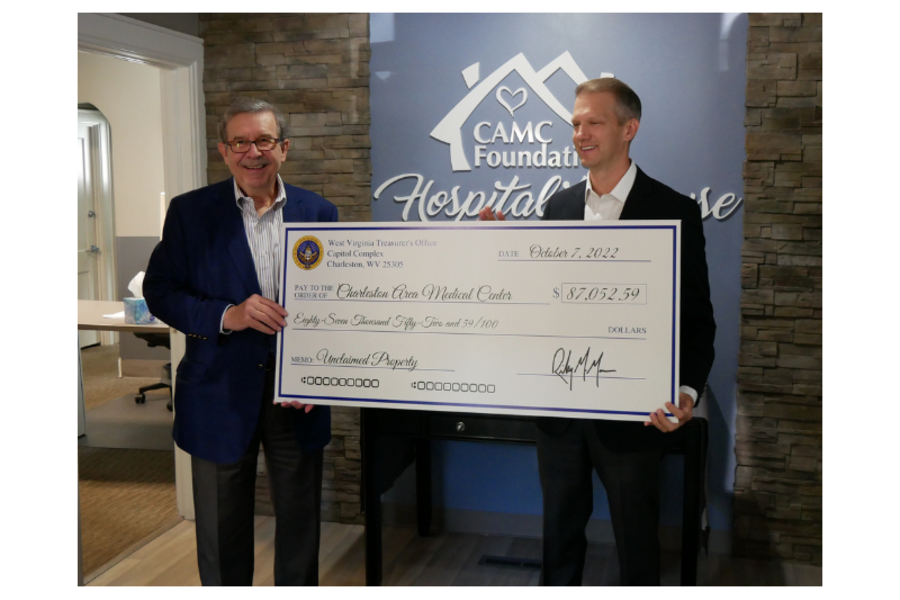 State Treasurer Riley Moore presented CAMC with a sizable unclaimed property check on Oct. 7.
The money will be used to support the CAMC Foundation Hospitality House and CAMC Employee Emergency Fund.
The Hospitality House provides free or significantly reduced cost lodging to patients' families while receiving medical care away from their home. The employee emergency fund assists employees who experience personal financial emergencies.