Recuperating from an accident, major surgery or illness can be challenging and even life changing. The medical rehabilitation team at CAMC is focused on helping restore both your mobility and your independence.
Our Approach to Medical Rehabilitation
Patients at the center are recovering from a wide range of physical disabilities, including strokes, amputations, multi-system traumas, orthopedic injuries and neurological disorders.
Our goal is to support activities that help patients integrate physical challenges into their lifestyle.
Our team works closely with each patient's referring physician and family to set a plan for achieving the patient's goals. In addition, follow up visits to the attending physiatrist take place at the outpatient clinic where certified rehabilitation nurses assist with the delivery of outpatient care.
Our Areas of Care
The occupational therapist works with you on activities of daily living and cognitive (thinking) activities. They may provide adaptive devices or teach new ways of performing activities so that you may be more independent. Therapy services are provided by occupational therapists and certified occupational therapy assistants assisted by therapy technicians.
Some of the skills occupational therapists help with are:
•    Self-care activities such as eating, dressing, bathing, and bathroom transfers (toilet and tub)
•    Eye/hand coordination
•    Exercises for general strengthening and to improve upper extremity function
•    Homemaking skills
•    Coping with physical barriers in the home
 
CAMC offers outpatient physical therapy locations in Charleston and Teays Valley.
The CAMC Physical Therapy Center in Charleston is one of the region's oldest and most comprehensive rehabilitation facilities. We serve patients of all ages with a variety of injuries and physical impairments. We are committed to providing the highest quality of care in a compassionate and professional environment. Our therapy team of licensed and certified physical therapists, occupational therapists, physical therapist assistants and athletic trainers use advanced techniques and equipment to help patients recover from their unique injuries and conditions. 
The team at CAMC Physical Therapy in Teays Valley has over 50 years of experience and specializes in orthopedic surgery recovery, injuries, vertigo/dizziness, and a variety of mobility issues. Our goal is to improve your functional mobility so you can return to their highest optimal quality of life. We work with your physician to develop a personalized treatment plan that starts after your surgery and can continue through your outpatient therapy journey.
When you come to CAMC for physical therapy, you can expect to receive focused, efficient, goal-oriented care. There's a bond that develops between patients and their therapists, and with that in mind, you can expect to work with the same therapist from your initial evaluation through the completion of your therapy. Our objective is to help you return to a quality lifestyle that includes work, play, sports and activities of daily living. 
People who have damage to the brain because of a stroke or brain injury often have problems with speech and language, cognition (thinking) and/or swallowing. You may be unable to speak clearly and/or understand what is being said. Swallowing problems may put you at risk for poor nutrition as well as an increased risk for pneumonia.
The speech therapist will:
•    Evaluate and treat speech/language problems
•    Treat patients with communication problems and try to establish an effective form of communication
•    Evaluate and treat cognitive problems (example: any problem with a person's judgement, memory, attention, or ability to problem-solve because of injury to the brain)
•    Do a swallowing evaluation and treatment (if needed and requested by the doctor)
•    Identify the safest means of nutrition if swallowing problems are found
•    Evaluate cognitive (thinking) function as it relates to returning to home/work/school
 
Patient Resources
Medical Rehabilitation Patient Resources
The Stroke Rehabilitation Program provides the following interventions to its patients and families:
Preventing, recognizing, assessing and treating conditions related to stroke and its complications through public education, participation in health fairs, television appearances and patient/family education.
Identifying and reducing the risk factors for recurrent stroke.
Nursing, therapy and medical programs and services that foster functional independence and performance.
Nursing, therapy, social, medial and other rehabilitative services that promote psychological and social coping and adaptation skills.
Simulated and actual community integration and participation in life roles.
Services for families/support systems that enhance the understanding of activity limitations and barriers to full participation in society by persons with such limitations.
The interdisciplinary stroke rehabilitation team includes: Physiatrist, Rehabilitation Nurse, Social Worker, Psychologist, Occupational Therapist, Physical Therapist, Recreational Therapist and Speech Language Pathologist.  The composition of the team is determined by the nature of the disabilities of the patients served and will include the patient and family members or support system of the patient's choosing.
In addition, follow-up visits to the attending physiatrist will take place in the Outpatient Clinic where certified rehabilitation nurses assist with the delivery of outpatient care.
Resources
Visit the following sites for more information about stroke awareness and your health:
The spinal cord system of care offers a full complement of comprehensive rehabilitation services delivered by an interdisciplinary team of physicians, therapists, nurses, psychologists, licensed assistants and technicians in a CARF accredited facility.  We are fully equipped and staffed to meet the needs of patients with spinal cord injuries or diseases as they move through our system of care at CAMC.
Our services address the medical/physiological complications from the injury associated with the level of impairment of the patient, functional limitations related to activity/disability, and barriers that may interfere with participation in community activities.  At CAMC, we are committed to serve as an advocate to facilitate the removal of barriers that limit participation and encourage societal advantages for each patient.  Patients are followed throughout their lives in either the inpatient or outpatient program.
Resources
Traumatic Brain Injury (TBI) services are provided by an interdisciplinary team that carefully coordinates the highly specialized care required by patients with traumatic and non-traumatic brain injuries and their families.  Individual sessions with therapists, nurses and social workers are scheduled for patients and their families regarding educational needs in the respective disciplines. 
The rehabilitation team is composed of at least one member of the following disciplines: Physiatrist, Rehabilitation Nurse, Social Worker, Psychologist, Occupational Therapist, Physical Therapist, Recreational Therapist and Speech Pathologist.  A referral to a Vocational Counselor can be made if appropriate.
Resources
Visit the following sites for more information about TBI and your health:
Here are some available resources for those individuals aging with a disability.
Elk Office Center
4710 Chimney Drive – Suite C
Charleston, WV  25302-4804
Phone: (304) 965-0376
Fax: (304) 965-0377
TDD: (800) 642-3003
Email: acil@yahoo.com
Counties served: Boone, Calhoun, Clay, Jackson, Kanawha, Putnam and Roane
Hours of Operation: 8 a.m. – 4 p.m. (Monday – Friday)
During the rehabilitation stay, you or your loved one may need to continue with school work.  The social worker with the rehabilitation team will contact the school system where the patient is enrolled and keep in close contact with the principal and guidance staff.  The school will put together a homebound program for the patient to keep up with daily assignments while in rehabilitation.  It is the responsibility of the parent/guardian to ensure the patient receives the proper assignments and to assist with communication of the patient's status to the school system.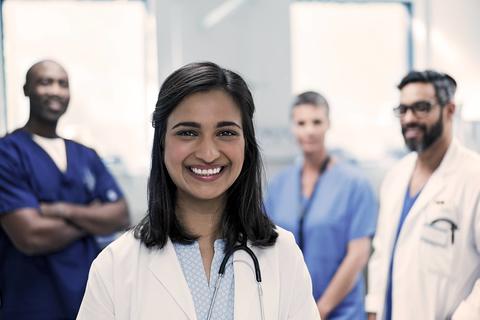 CAMC Medical Rehabilitation Specialists
Our team consists of a physiatrist, psychologist, therapists, nurses, a social worker and ancillary support members. 
What Sets Us Apart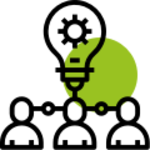 Largest hospital-based rehabilitation program in WV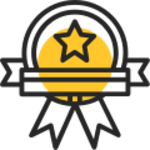 CARF Accreditation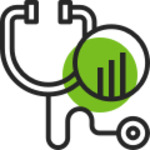 Results-driven rehabilitation goals