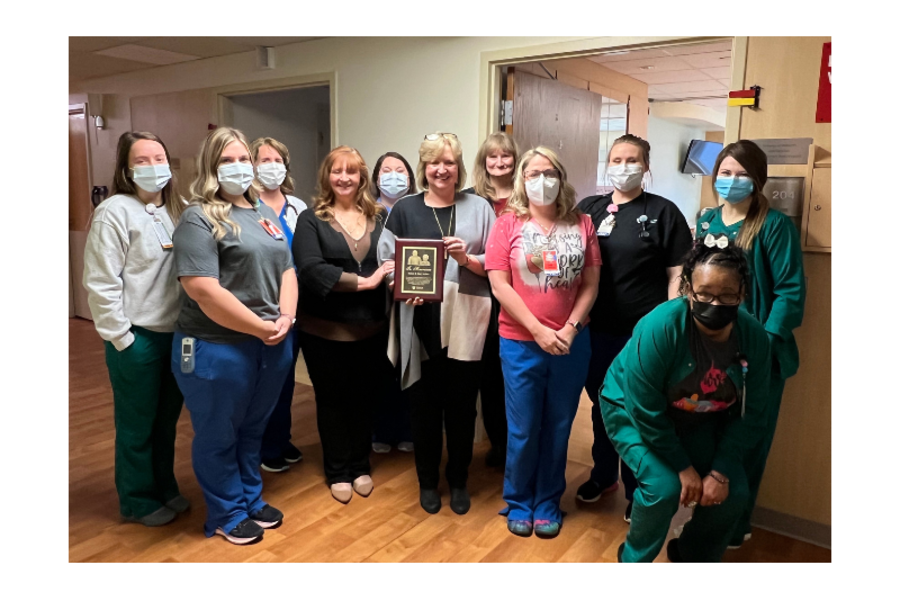 CAMC Volunteer Services held a special dedication in memory of Gary and Helen Arthur at the Women and Children's Hospital nursery on Jan. 6.
At the event, a plaque was unveiled outside the nursery in memory of the Arthurs who donated over 10,000 baby baskets to the CAMC nursery over a span of more than 20 years. Andrew Weber, vice president of CAMC Women and Children's Hospital, and Anita Carfagna, nurse manager of the mother/baby and nursery departments, shared words of gratitude and appreciation to the Arthur family for the significant contribution.
"We wanted to honor the memory of Gary and Helen Arthur for their service and dedication that went into creating and donating baby baskets to the littlest ones at CAMC. The Arthur Project will continue, in their memory, by providing needed items to CAMC babies," said Kelly Anderson, director of volunteer services.